Preparation
Filling
In a skillet over medium-high heat, lightly brown the garlic and onion in the oil. Add the shrimp, green onions and jalapeno. Cook just until the shrimp are cooked through. Season with salt and pepper. Transfer to a large bowl and let cool for 15 minutes.

Add the cheese and mix with a wooden spoon just until the mixture forms into a paste. Refrigerate.
Dough
In another bowl, combine the corn flour, water and salt with a wooden spoon until smooth. With your hands, knead the dough for 2 minutes. Cover and let rest for 15 minutes.

Divide the dough into 12 equal pieces. With lightly oiled hands, form each piece of dough into a 4-inch (10 cm) circle. Place about 3 tbsp of the filling at the centre of each dough circle. Gather the dough into little packets to seal in the filling. Flatten the packets between your hands, passing the dough from one hand to the other, until each one forms a 4-inch (10 cm) circle.

In a large non-stick skillet over medium heat, cook a few pupusas at a time in 2 tbsp (30 ml) of the oil. Cook for 3 minutes on each side or until nicely golden. Place on a large plate lined with paper towels. Keep warm.

Serve with spicy tomato sauce (salsa roja) and coleslaw (curtido) , if desired.
Note
You can vary the flavour by replacing the shrimp filling with 2 tbsp black bean purée and 2 tbsp grated mozzarella cheese per pupusa.
To help you with this recipe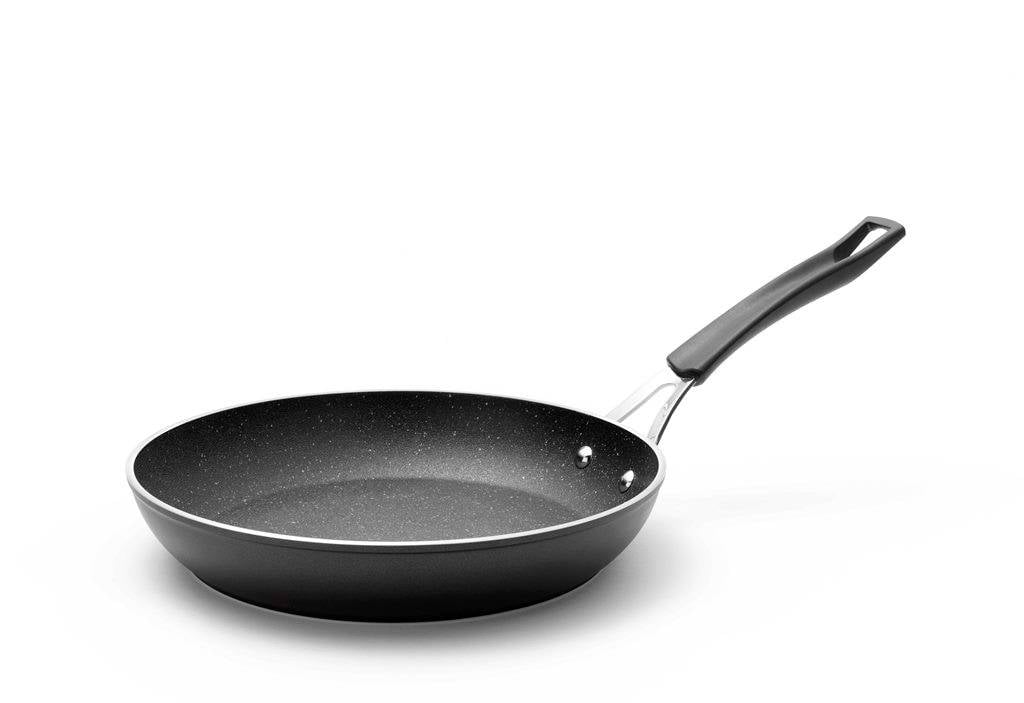 This forged aluminum frying pan is made with The Rock technology, a high-tech process that makes the pan three times more resistant than regular Teflon finish.
61.99 $
SHOP NOW