Preparation
In a small pot off the heat, combine the cornstarch and water. Add the jam. Bring to a boil while whisking constantly. Add the cherries and simmer for 2 minutes. Transfer to a bowl and cover. Let cool, then refrigerate for 1 hour.

On a floured work surface, roll one piece of pastry at a time into a 12 x 8-inch (30 x 20 cm) rectangle. Using a knife, cut each rectangle into six 4-inch (10 cm) squares. Divide the pastry squares equally between two sheets of parchment paper.

Working with half of the squares, using a knife, make a few parallel incisions running diagonally across the centre of the pastry. Stack the sheets of parchment paper on a baking sheet and freeze the pastry for 15 minutes while you prepare the cheese filling.

With the rack in the middle position, preheat the oven to 400°F (200°C).

In a bowl, whisk together the cheese with the egg yolk and sugar until smooth.

At the centre of the six intact pastry squares, divide the cheese mixture and cherry mixture, leaving a ¾-inch (2 cm) boarder all the way around. Using a pastry brush, wet the boarder with the egg white. Cover with the scored pastry squares. Press the edges with a fork to seal. Brush the tops of the turnovers with the remaining egg white. Sprinkle with sugar.

Bake for 30 minutes or until the turnovers are nicely golden. Let cool before serving.
To help you with this recipe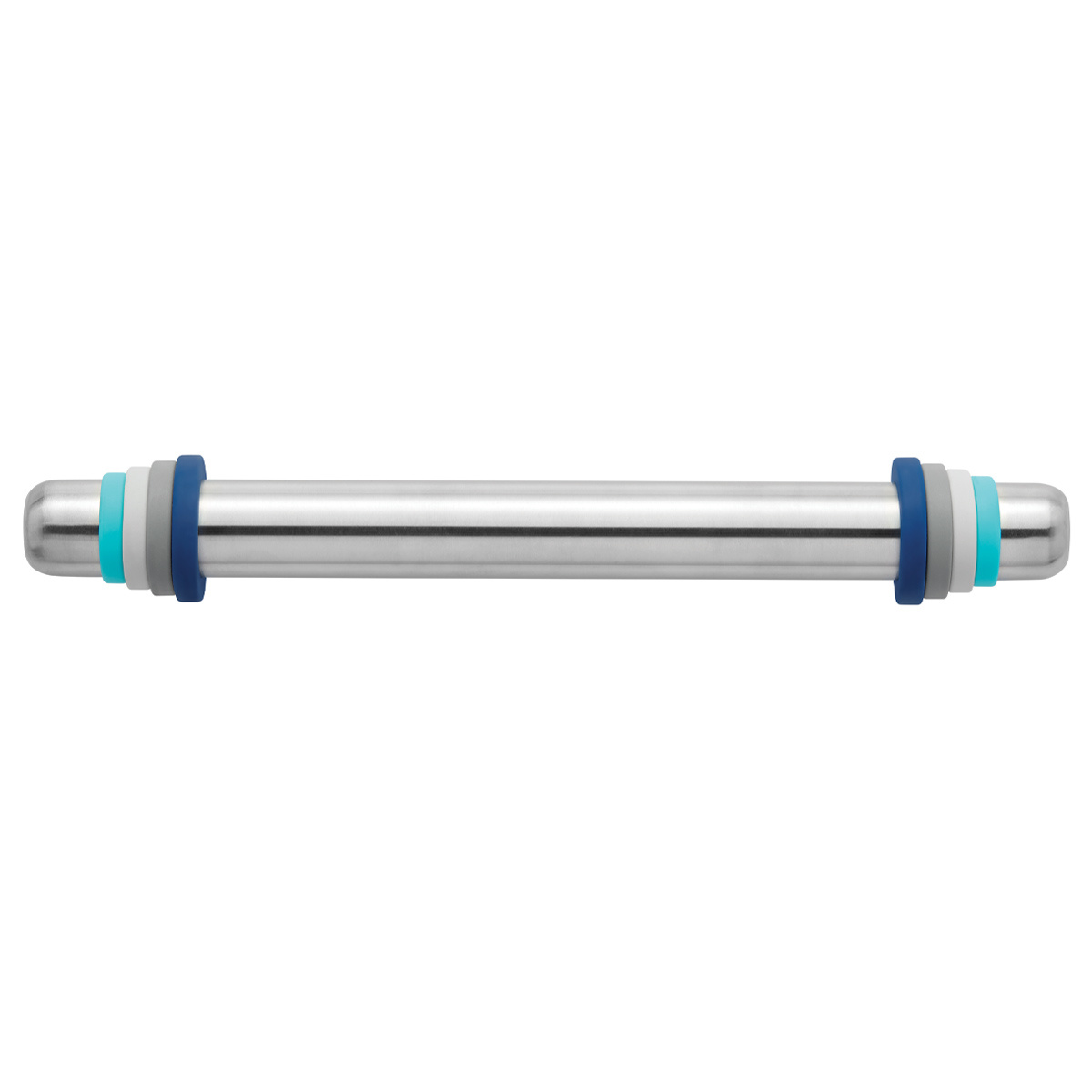 This rolling pin has a smooth and non-stick stainless steel surface. It can be chilled beforehand in the freezer, making it easier to work with the dough. Removable silicone discs slide easily onto the pin to help roll out your preferred pastry thickness.
24.99 $
SHOP NOW