Ingredients
Chicken
Sauce
Preparation
Chicken
With the rack in the middle position, preheat the oven to 500°F (260°C). Line a baking sheet with foil. Lightly butter the foil.

In a large bowl, combine all of the ingredients. Spread out on the baking sheet. Bake for 15 minutes or until the chicken is cooked through. Set aside.
Sauce
Meanwhile, in a large pot over medium heat, lightly brown the onion, jalapeno, garlic and ginger in the butter. Add the garam masala and tomato paste. Cook for 2 minutes while stirring. Add the diced tomatoes and chicken broth. Season with salt and pepper. Simmer for 15 minutes. Add the cream. Remove from the heat.

Using a hand blender, purée the sauce until smooth. Adjust the seasoning. Add the cooked chicken to the sauce and heat, stirring, for a few minutes or until the sauce thickens.

Garnish with the cilantro. Serve with rice and naan bread, if desired.
Note
Traditionally, this dish is made with ghee (clarified butter). Because of its easy availability, we use butter in this recipe, but you can replace it with store-bought ghee or make your own: in a pot, melt 1 lb (450 g) of unsalted butter and simmer for at least 20 minutes, skimming regularly. Pour the butter into a strainer; the resulting liquid is the ghee. It can be stored for several months in the refrigerator. Unlike traditional melted butter, ghee does not burn.
To help you with this recipe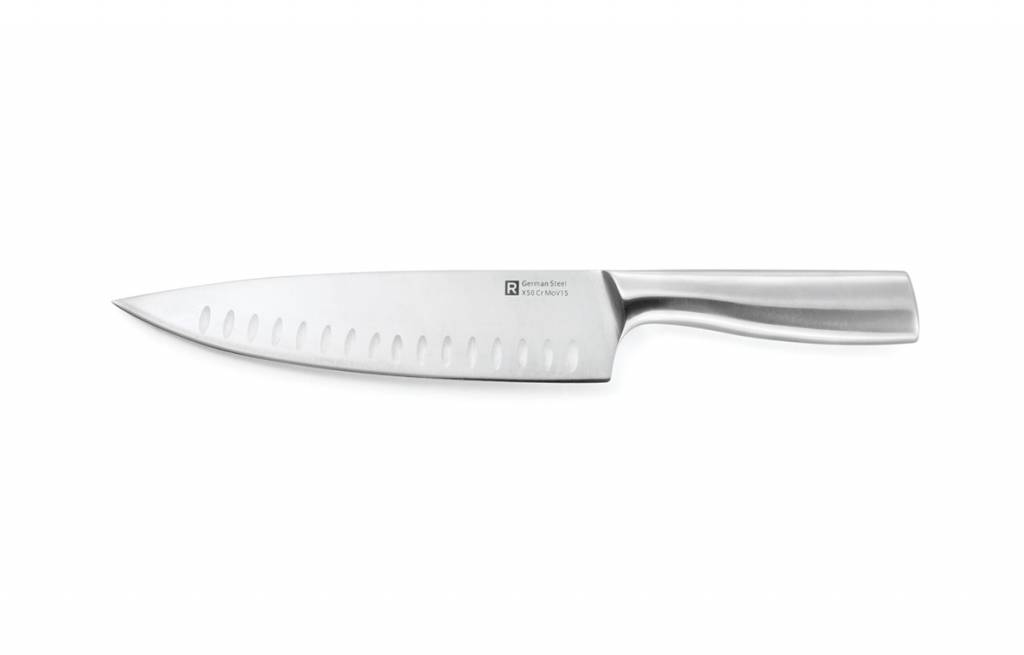 This chef's knife was designed by RICARDO's Test Kitchen staff. Its weight and ergonomic handle are perfectly balanced. The sharp blade provides perfect cuts, while its bevelled grooves ensure meat will not stick to it.
54.99 $
SHOP NOW