Preparation
With the rack in the middle position, preheat the oven to 400°F (200°C).

Spread the bones out in a roasting dish. Roast for 1 hour or until golden.

Meanwhile, in a dry, non-stick skillet over medium-high heat, toast the coriander and fennel seeds until browned. Set aside on a plate. In the same skillet, toast the cloves, cinnamon stick and star anise until lightly charred. Set aside on the plate with the other spices to cool. Place all of the spices in a reusable tea bag or in a piece of cheesecloth tied with butcher's twine. Set aside.

In the same dry skillet over high heat, char the cut-sides of the onions and ginger. Flip over and lightly char the skin-sides.

Using kitchen tongs, transfer the bones into a slow cooker. Add the onions, ginger, water and salt. The bones should be completely submerged under the water. Cover and cook on High for 7 hours. Add the steak and spices. Cover and cook for another hour.

Using kitchen tongs, remove the beef from the broth. Quickly rinse under cold water and pat dry. On a work surface, thinly slice the beef. Set aside as a topping for beef pho soup.

Remove the bones and aromatics from the broth and compost them. In a fine sieve placed over a clean pot, strain the broth. Add the sugar. Add more salt, as need, and season with pepper. The broth can be kept on Warm for up to 8 hours.

The broth is ready to serve with toppings of your choice. If not serving immediately, let cool, cover and refrigerate. A layer of fat will form on the surface of the broth, which you can remove or keep.
To help you with this recipe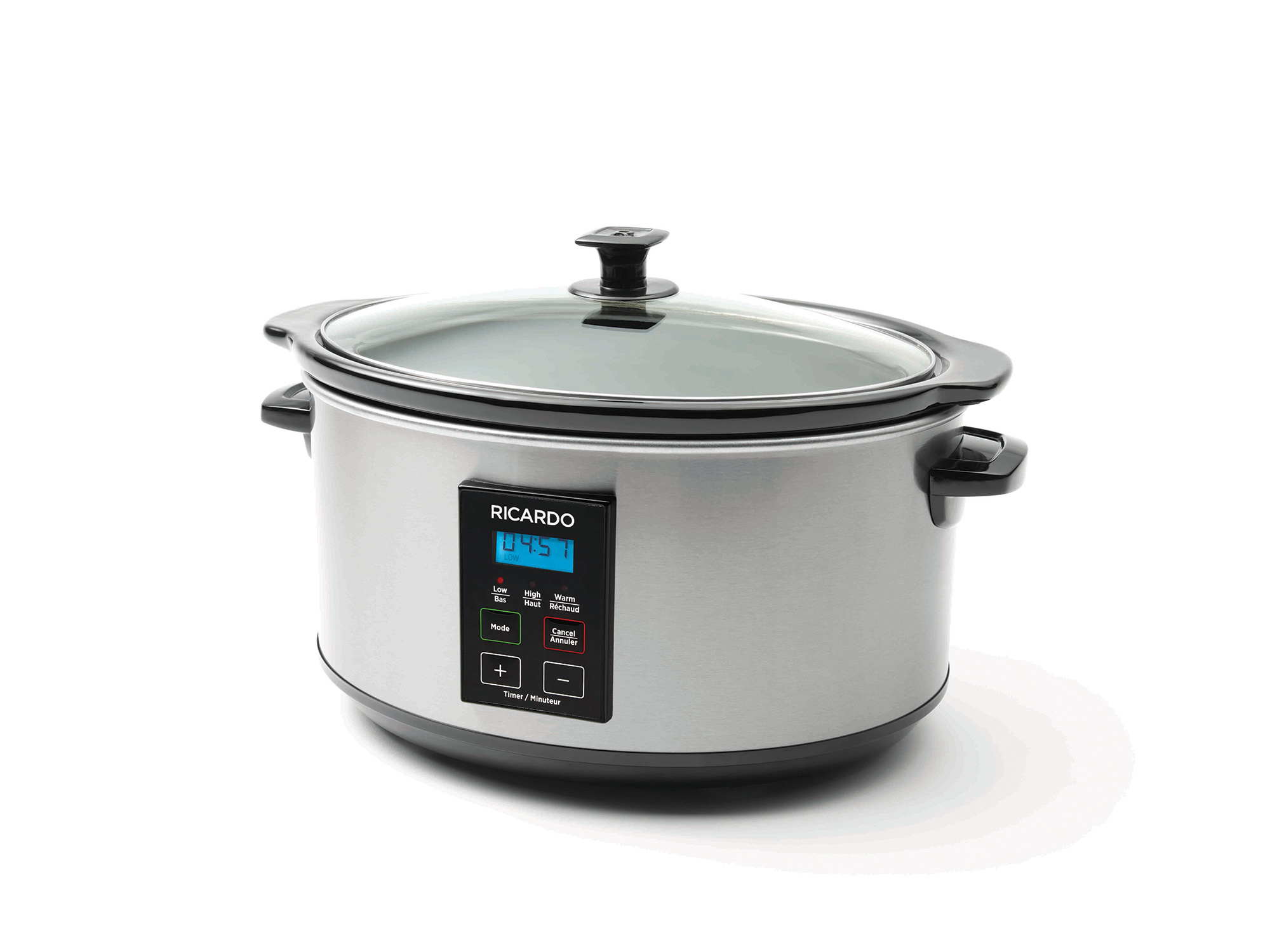 This slow cooker is the must-have kitchen appliance for every busy family. The size of this slow cooker is perfectly adapted to RICARDO recipes.
69.99 $
SHOP NOW