Ingredients
Shortcrust Pastry (see note)
Filling
Preparation
Shortcrust Pastry
In a food processor, blend the flour and salt. Add the butter and pulse a few times, until it forms pea-sized pieces. Add the yogurt and water. Pulse just until the dough starts coming together. Add more water, as needed. Remove the dough from the food processor and form into a disc with your hands.

On a floured work surface, roll the dough out until about 1/8 inch (3 mm) thick. Line a 9-inch (23 cm) glass pie plate with the dough. Refrigerate for 30 minutes.

With the rack in the lowest position, preheat the oven to 400°F (200°C).

Prick the dough all over with a fork. Cover with a piece of foil and fill with dried beans or pie weights. Bake for 15 minutes. Remove from the oven. Remove the foil and weights.
Filling
Meanwhile, in a large non-stick skillet over medium heat, soften the onion, celery and jalapeno in the butter for 7 minutes. Add the beef and cook over high heat, breaking the meat up with a wooden spoon, until nicely browned, about 10 minutes. Season with salt and pepper. Add the chili powder and cook for 1 minute while stirring.

Add the broth and tomatoes to the skillet. Bring to a boil and cook over high heat, uncovered, stirring a few times, until the liquid has been absorbed, about 15 minutes. Remove from the heat. Add the chili sauce, relish, mustard and hot sauce, if desired. Let cool before pouring into the crust. Cover with the cheese. Freeze at this step, if desired.

Bake for 20 minutes or until the cheese is melted and the crust is golden. (If cooking from frozen, let partially thaw before baking for 40 minutes.)
Note
To save time, you can use a store-bought pastry.
The Mexican beef pie can be prepared and refrigerated up to 3 days in advance.
To help you with this recipe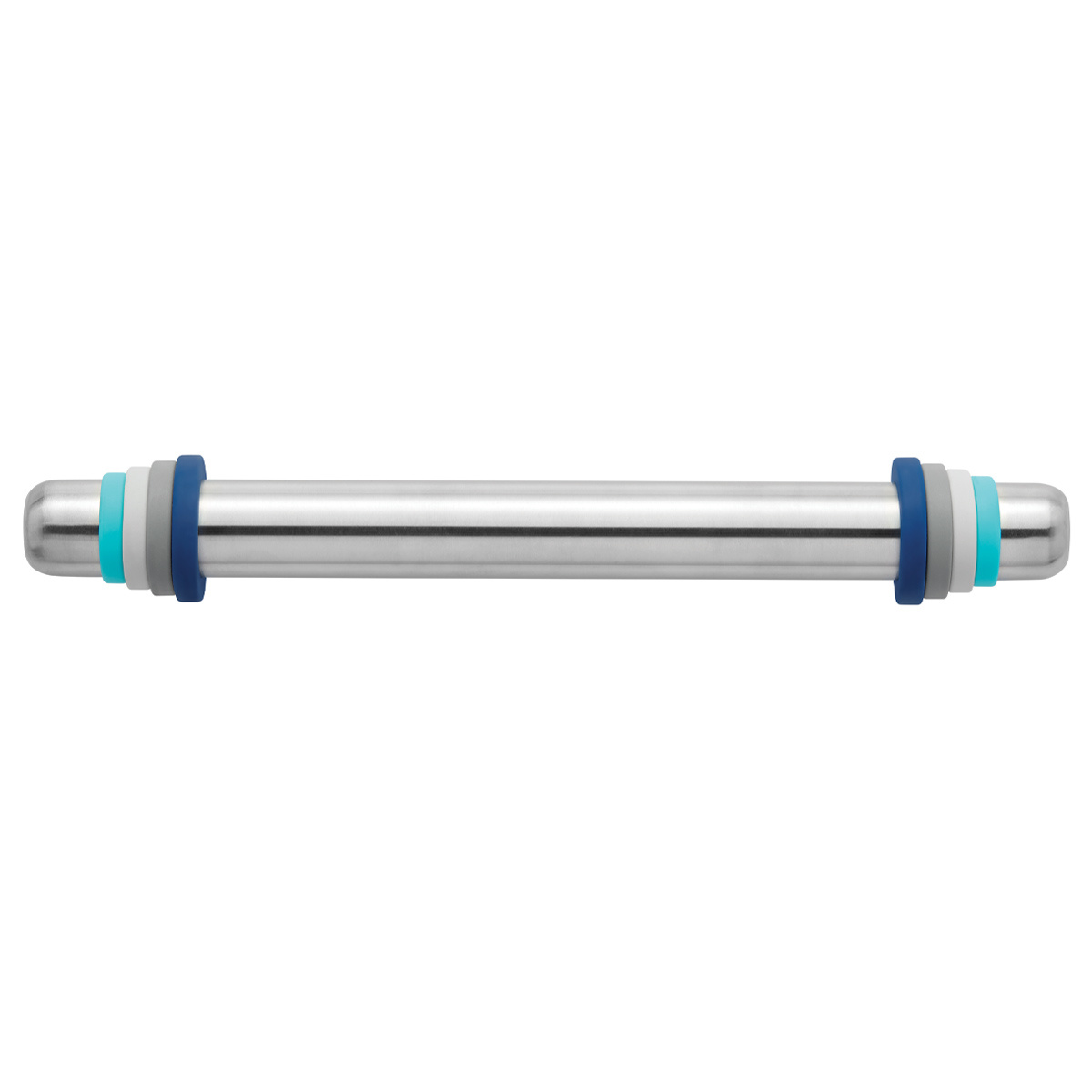 This rolling pin has a smooth and non-stick stainless steel surface. It can be chilled beforehand in the freezer, making it easier to work with the dough. Removable silicone discs slide easily onto the pin to help roll out your preferred pastry thickness.
24.99 $
SHOP NOW