Preparation
In a deep pot over medium heat, cook the butter until golden. Strain through a sieve and let cool.

In a large bowl, combine the icing sugar, ground almonds, flour and salt. Add the egg whites and mix well. Add the browned butter and whisk until smooth.

Divide the mixture between two bowls. In one bowl, whisk in the matcha powder. In the other bowl, whisk in the passion fruit juice. Cover both bowls and refrigerate for 3 hours or until completely chilled.

With the rack in the middle position, preheat the oven to 375°F (190°C). Butter and flour two mini loaf tins, each with 8 cavities (see note). Place about 3 tbsp (45 ml) of batter into each cavity. Garnish with the berries, if desired (see note).

Bake for 15 to 17 minutes or until golden. Let cool before serving. The financiers can be frozen at this stage (see note).
Note
If you do not have mini loaf tins, bake the financiers in two 12-cup muffin tins. In this case, place 2 tbsp (30 ml) of batter into each cavity and reduce the cooking time by 2 to 3 minutes.
Garnish your financiers with berries only if you plan to serve them the same day you bake them. If you are preparing your cakes in advance, omit the fruit garnish.
If you freeze the financiers, reheat them in the oven for a few minutes before serving to bring back the classic crunch to the exterior.
To help you with this recipe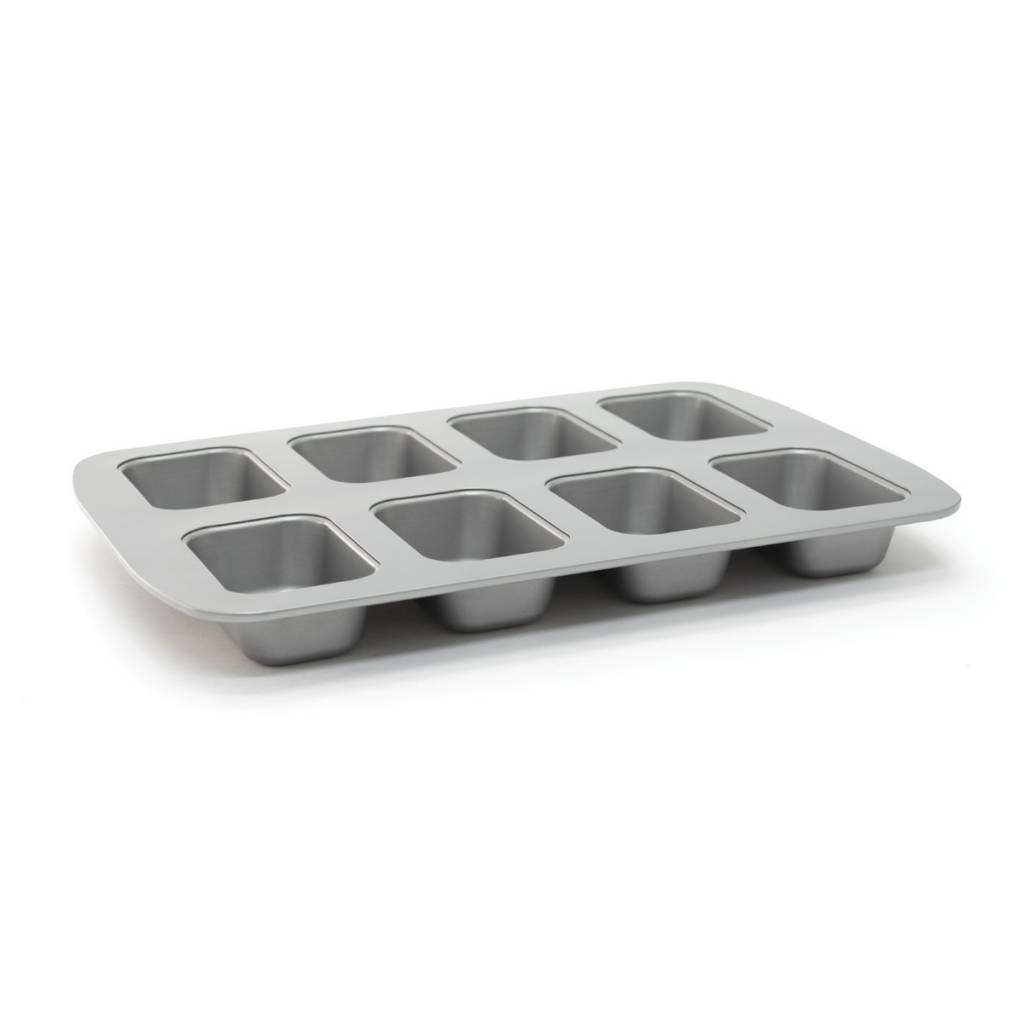 This RICARDO 8-roll pan provides even heat distribution for consistently perfect results. Its non-stick coating ensures easy unmoulding of hot bread rolls fresh out of the oven.
20.99 $
SHOP NOW