Preparation
Quinoa
In a large pot of salted boiling water, cook the quinoa for 10 minutes. Add the broccoli and asparagus. Cook for 2 to 3 minutes longer or until the quinoa is tender and the vegetables are blanched. Drain.

In a large, deep skillet over medium heat, soften the onion and garlic in the oil. Add the quinoa and vegetables. Cook for 2 minutes while stirring. Add the dill.
Pork Chops
Preheat the grill, setting the burners to high. Oil the grate.

Lightly oil the pork chops. Season with salt and pepper. Grill the chops for 4 minutes on each side or until the desired doneness.

In a small pot, bring the maple syrup, soy sauce, ginger and onion to a boil. Let simmer for 5 minutes. Remove from heat.

Serve the quinoa mixture with the pork chops. Cover with the sauce.
To help you with this recipe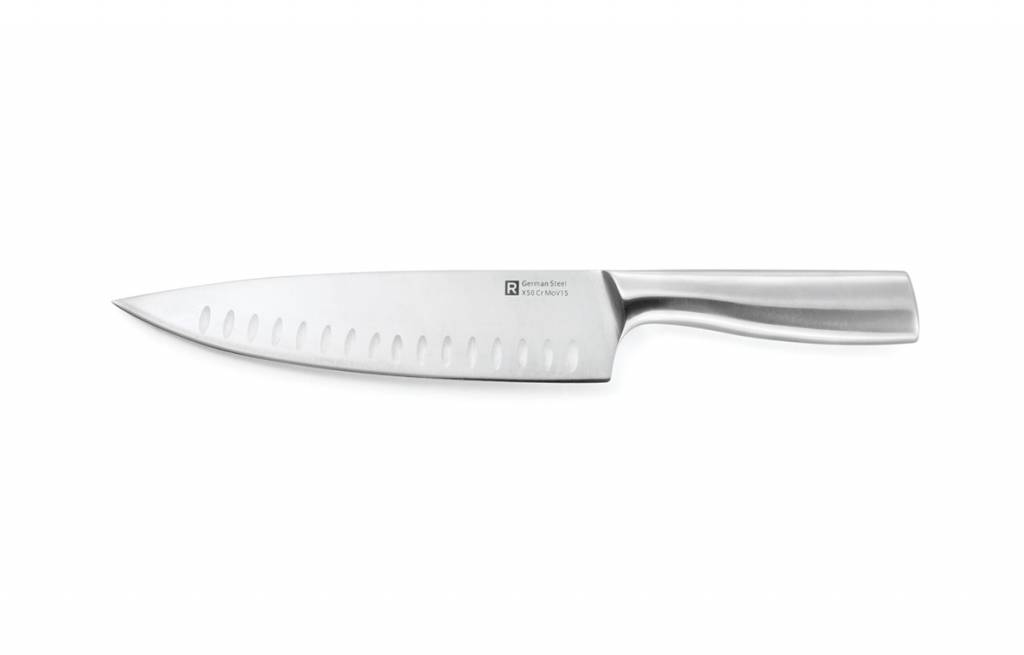 This chef's knife was designed by RICARDO's Test Kitchen staff. Its weight and ergonomic handle are perfectly balanced. The sharp blade provides perfect cuts, while its bevelled grooves ensure meat will not stick to it.
54.99 $
SHOP NOW