Ingredients
Piperade
Shrimp Skewers
Preparation
Piperade
In a large pot over medium heat, soften the onion and garlic in the oil. Add the bell peppers and cook for 5 minutes. Add the tomatoes and simmer for 15 minutes or until the bell peppers are very tender. Season with salt and pepper.
Shrimp Skewers
Meanwhile, in a large bowl, combine all of the ingredients. Mix well. Season with salt and pepper. Thread the shrimp onto skewers.

Preheat the grill, setting the burners to high. Oil the grate.

Grill the shrimp skewers for 2 minutes on each side or until cooked through.

Serve the piperade with the skewers. Also delicious served with roasted potatoes or toasted country bread.
Note
Why keep the shrimp shells on if you're just going to remove them at the dinner table? Because unpeeled shrimp cooked on the barbecue will be more tender, juicier and will not stick to the grill. And after dinner, the shrimp shells and wooden skewers can go straight into the compost bin.
To help you with this recipe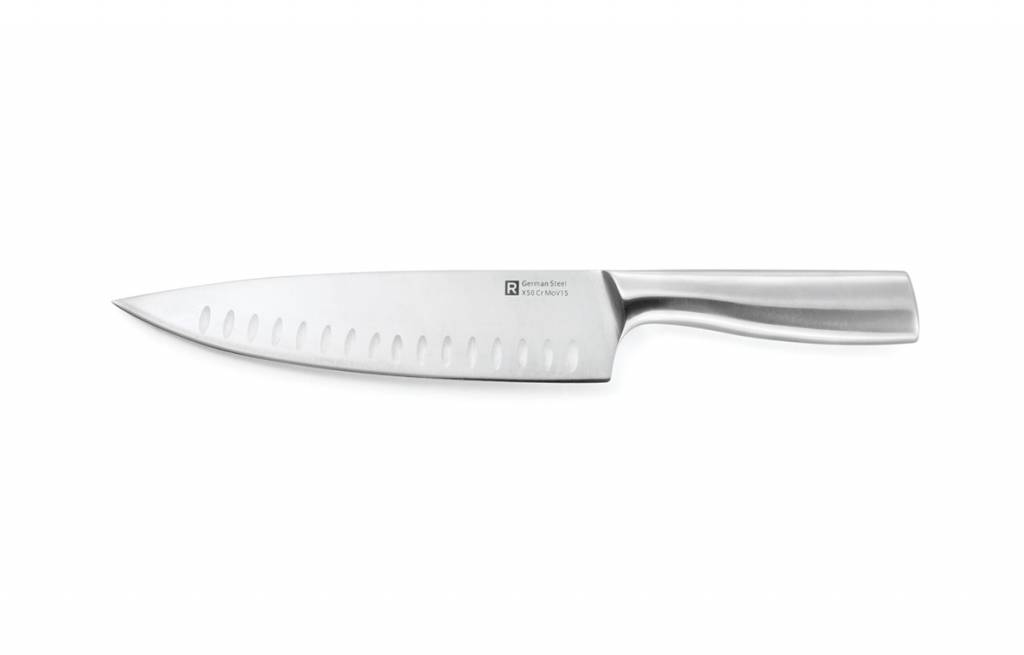 This chef's knife was designed by RICARDO's Test Kitchen staff. Its weight and ergonomic handle are perfectly balanced. The sharp blade provides perfect cuts, while its bevelled grooves ensure meat will not stick to it.
54.99 $
SHOP NOW