Ingredients
Cakes
Topping
Preparation
Cakes
Preheat the grill, setting the burners to high. Generously butter a 12-cup non-stick muffin tin.

In a bowl, combine the flour, baking soda and salt.

In another bowl, cream the butter and sugar with an electric mixer until light and fluffy. Add the egg and whisk until smooth. Add the dry ingredients alternating with the milk. Set aside.
Topping
Place 1 ½ tsp (7.5 ml) of the sugar into each muffin cup. Arrange the apricot halves, cut side down, over the sugar and top with the cake batter.

Turn off a section of the barbecue. Place the muffin tin on the section of the grill that is off. Close the lid and cook for 25 minutes, turning the tin around once and maintaining the barbecue temperature at 400°F (200°C), or until a toothpick inserted in the centre of a cake comes out clean.

Pass a thin blade between the sides of the muffin tin and the cakes. Turn the tin over on a baking sheet to unmould the cakes. Reposition the apricot halves as needed. Delicious served hot with coconut ice cream or yogurt.
Note
Fresh apricots tend to cook very quickly and fall apart, so be sure to pick ripe but firm fruits. Canned apricots are a practical option for this dessert.
To help you with this recipe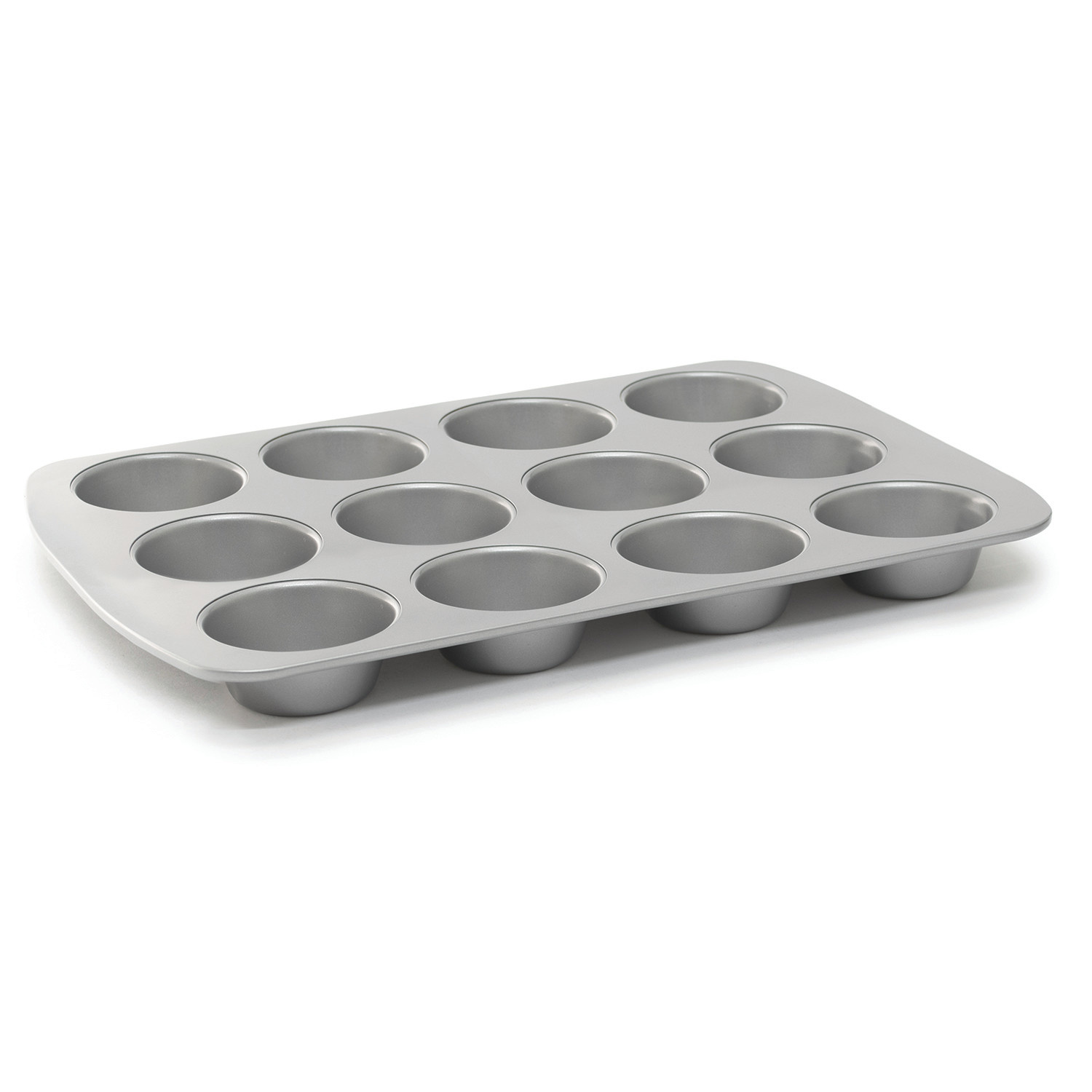 This RICARDO muffin pan lets you easily bake scrumptious cupcakes and muffins as well as a variety of homemade desserts and hors d'oeuvres. Its non-stick coating ensures excellent heat distribution, easy unmoulding and efficient cleaning.
17.99 $
SHOP NOW