Ingredients
Chicken
Tarator Sauce
Toppings, to taste
Preparation
Chicken
In a large pot, place the chicken, celery and lemon. Cover with the water. Bring to a boil. Add the remaining ingredients. Reduce the heat and simmer for 45 minutes or until the chicken is cooked, making sure the chicken is always fully submerged in the water. Using a ladle, skim the surface of the broth, as needed. Remove the chicken from the broth. Let cool on a plate. Discard the broth. Debone the chicken and shred the meat. Place the meat in a bowl. Refrigerate while you prepare the sauce. Compost the bones and aromatics.
Tarator Sauce
In another bowl, using a hand blender, purée all of the ingredients, except for the water, until smooth. Gradually add the water until the sauce is creamy and smooth.

Add the sauce to the chicken and toss to coat. Spread the lettuce leaves out in a serving dish and top with the chicken. Garnish with the pine nuts, almonds and green onions. Serve with pita bread.
To help you with this recipe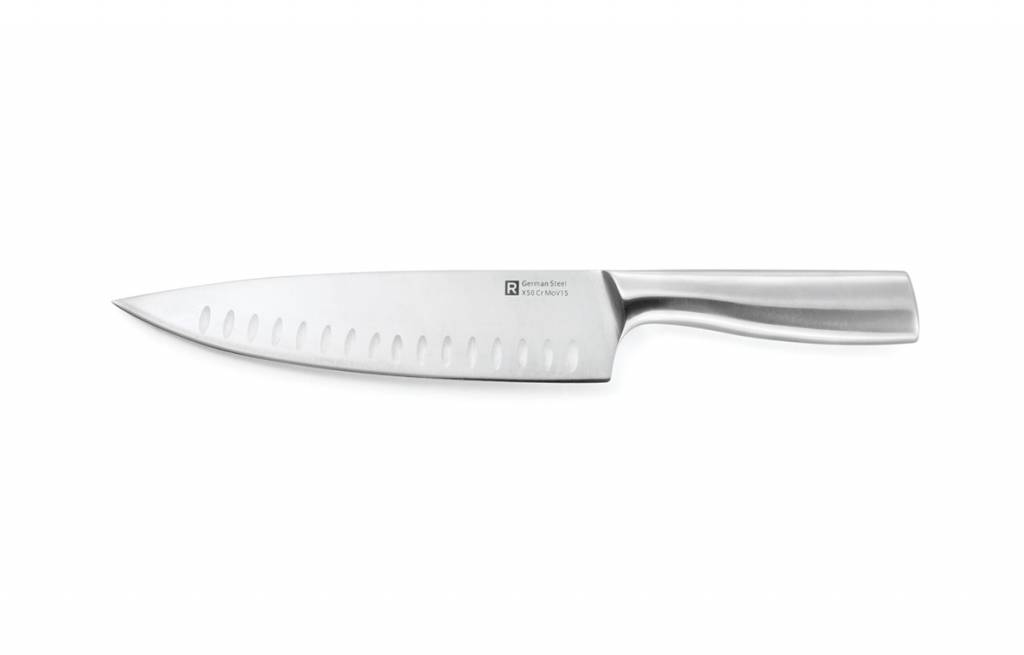 This chef's knife was designed by RICARDO's Test Kitchen staff. Its weight and ergonomic handle are perfectly balanced. The sharp blade provides perfect cuts, while its bevelled grooves ensure meat will not stick to it.
54.99 $
SHOP NOW