Preparation
Preheat the oil in a deep fryer to 350°F (180°C). Line a baking sheet with paper towels.

In a bowl, combine the water, lemon juice and salt, stirring until the salt has dissolved.

Cook the plantain slices in the oil for 3 minutes or until starting to brown. Drain on the baking sheet and let cool. On a work surface, place a plantain slice and press down with a small plate until flattened to ½ inch (1 cm) thick. Repeat with the remaining slices.

Dip the plantain slices in the salt-water mixture. Drain and immediately return to the fryer. Watch out for splattering. Cook until the plantains are golden and crispy, about 2 to 3 minutes. Drain on the baking sheet. Keep warm until ready to serve.
To help you with this recipe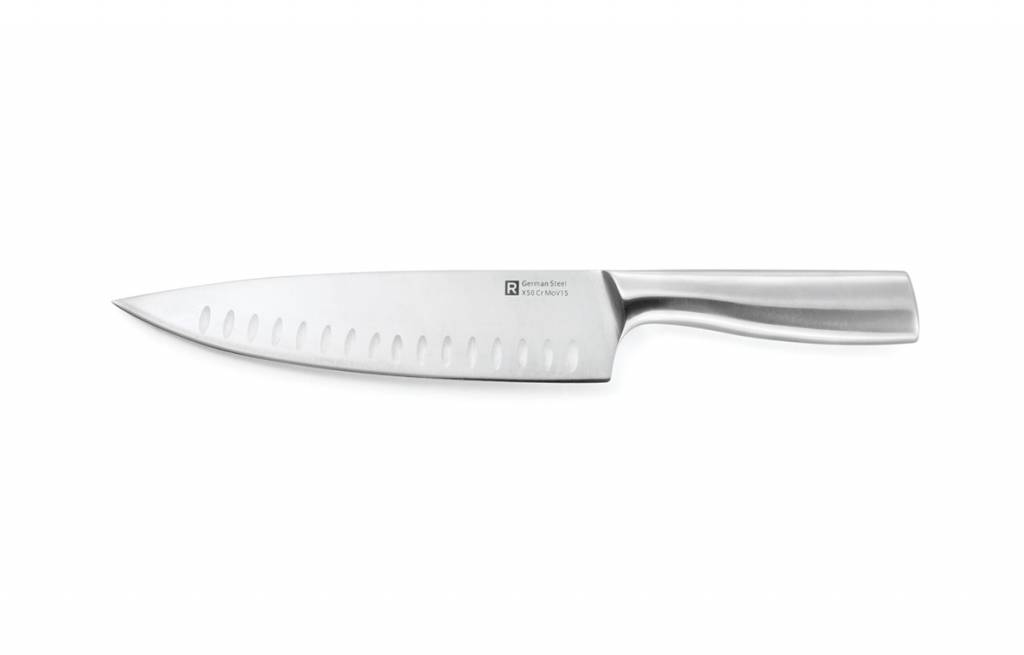 This chef's knife was designed by RICARDO's Test Kitchen staff. Its weight and ergonomic handle are perfectly balanced. The sharp blade provides perfect cuts, while its bevelled grooves ensure meat will not stick to it.
54.99 $
SHOP NOW