Preparation
On a work surface, cut the rhubarb into ½-inch (1 cm) pieces on an angle.

Place all of the ingredients in a sous vide bag or a large freezer bag with a slider closing. Remove all the air from the bag (see note).

In a large pot of boiling water, over medium heat, submerge the bag. Simmer for 2 minutes. Remove the pot from the heat. Let the bag sit in the hot water for 10 minutes to continue cooking. Carefully remove the bag and let cool on a dishtowel. Refrigerate until completely cooled, about 2 hours.

Serve with ice cream or in our fruit salad with confit rhubarb.
Note
To remove the air from a freezer bag with a slider closing, hold the bag open at the top while slowly lowering it into the water. The pressure of the water will squeeze the air out of the bag. Just before the top of the bag reaches the water, zip it closed.
To help you with this recipe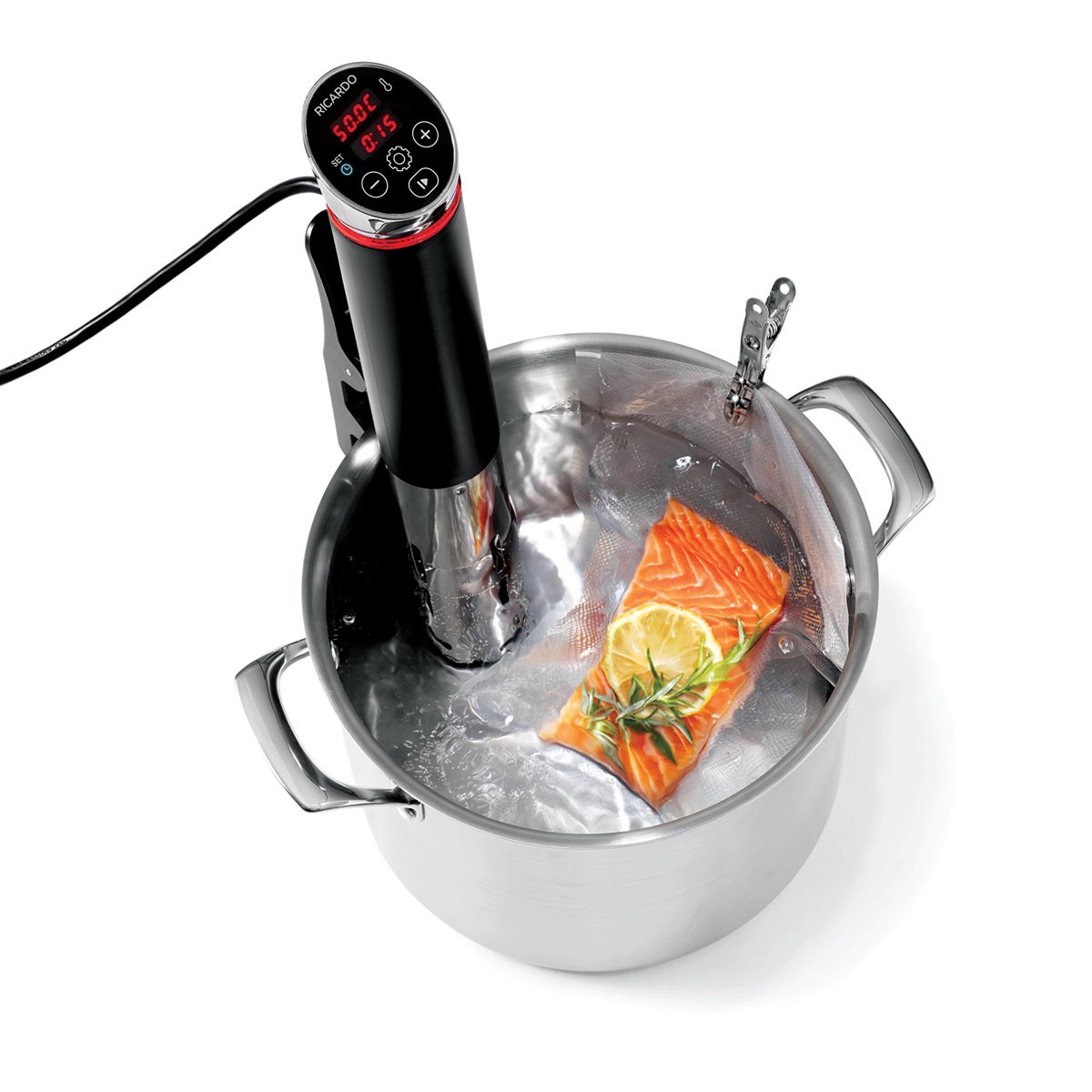 The RICARDO sous-vide precision cooker provides quick and ultra-precise results while preserving flavours and textures. Just seal your food in an airtight plastic bag, dip it into a container filled with water (a saucepan, glass bowl or cooler) and attach the unit using its spring clip.
129.99 $
SHOP NOW