Preparation
Preheat the grill, setting the burners to high. Maintain the temperature of the barbecue at 600°F (315°C).

Wrap each egg individually in a piece of wet paper towel, and then wrap tightly in foil.

Place the eggs directly on the grill. Close the barbecue lid and cook for 14 minutes for a well-cooked yolk. Remove the eggs from the barbecue and set the burners to medium. Maintain the temperature at around 400°F (200°C). Remove the foil and rinse the eggs under cold water for 1 minute. Peel the eggs, being careful not to break them. Set aside.

Cover the naan with the pepper spread. Top with the vegetables, mozzarella and pesto.

Cover the grill with a sheet of foil (see note). Cook the pizzas directly on the foil for 5 minutes or until the cheese is starting to melt and the bottom of the breads are crispy.

Cut the eggs in quarters and place on the pizzas. Sprinkle with Parmesan.
Note
Covering the grill with foil prevents the naan breads from burning and will make it easier to remove the pizzas from the grill once they are cooked.
To help you with this recipe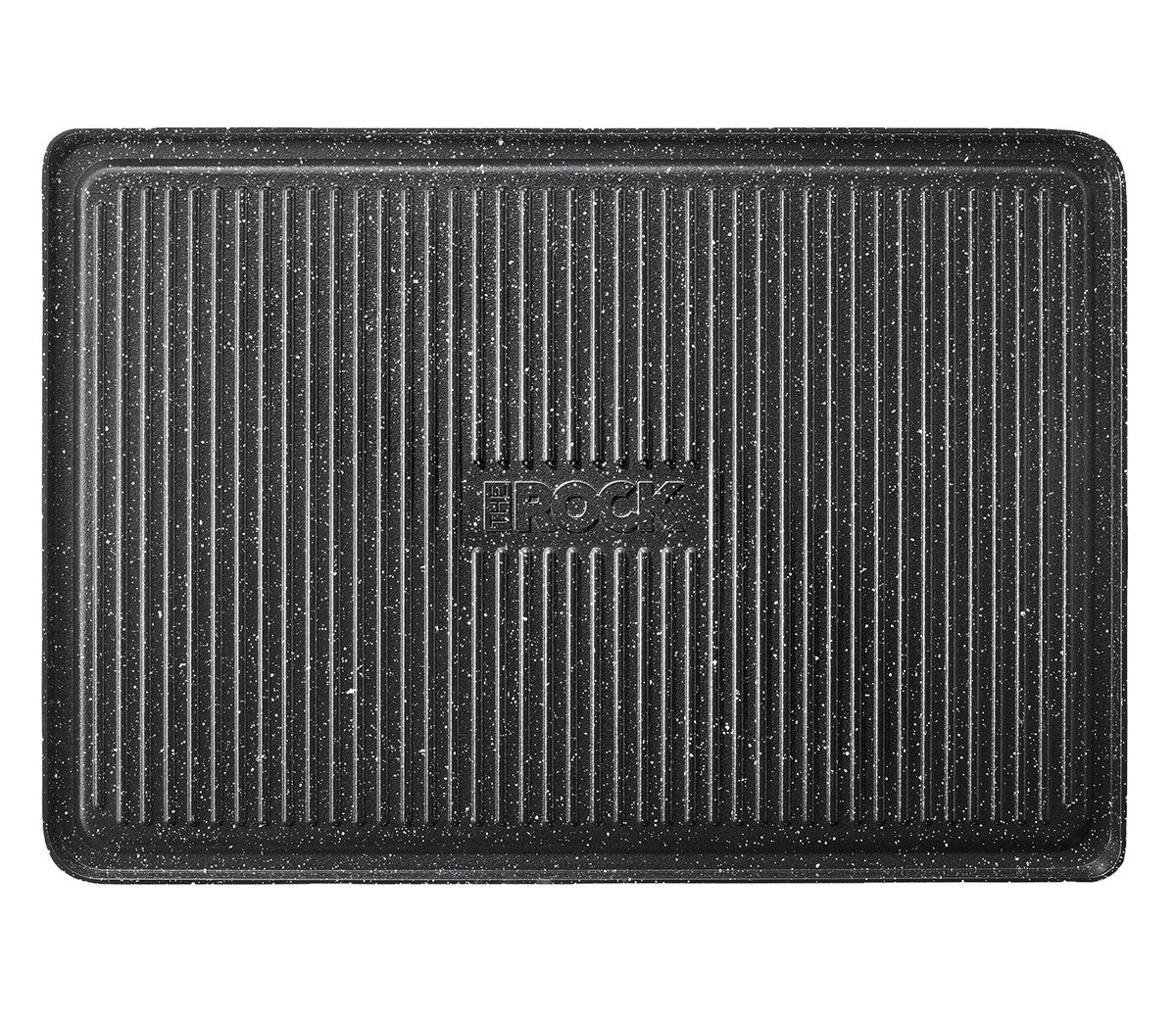 Cook for the whole family with The Rock Reversible Grill/Griddle. The griddle side has a flat surface perfect for cooking eggs, pancakes, and pizza, while the grill side has deep ribbing that will drain extra fat from burgers, fish, and other meats. Easy to clean and built to last, you'll enjoy using this grill/griddle for years to come.
42.99 $
SHOP NOW