Preparation
Place a 10-inch (25 cm) wide, 2-inch (5 cm) deep cast iron pan directly on the barbecue grill. Preheat the grill, setting the burners to medium.

Place the tomatoes and chili pepper in the hot, dry skillet. Close the barbecue lid and cook until the tomatoes burst and release their juices, about 8 minutes, stirring twice. Set aside in a bowl.

In the same skillet, soften the onion, bell pepper and garlic in the oil for 4 minutes, stirring with a wooden spoon. Add the oregano and cumin. Cook for 1 minute while stirring. Add the vinegar, black beans and two-thirds of the tomato mixture. Season with salt and pepper.

Using a spoon, make 4 wells in the mixture and break an egg into each one. Close the barbecue lid and cook for 6 minutes or until the egg whites are cooked but the yolks are still runny. Remove the skillet from the barbecue.

Season the eggs with salt and pepper. Garnish with the remaining tomato mixture, the feta, cilantro and avocado, if desired. Serve with grilled soft corn tortillas, if desired.
To help you with this recipe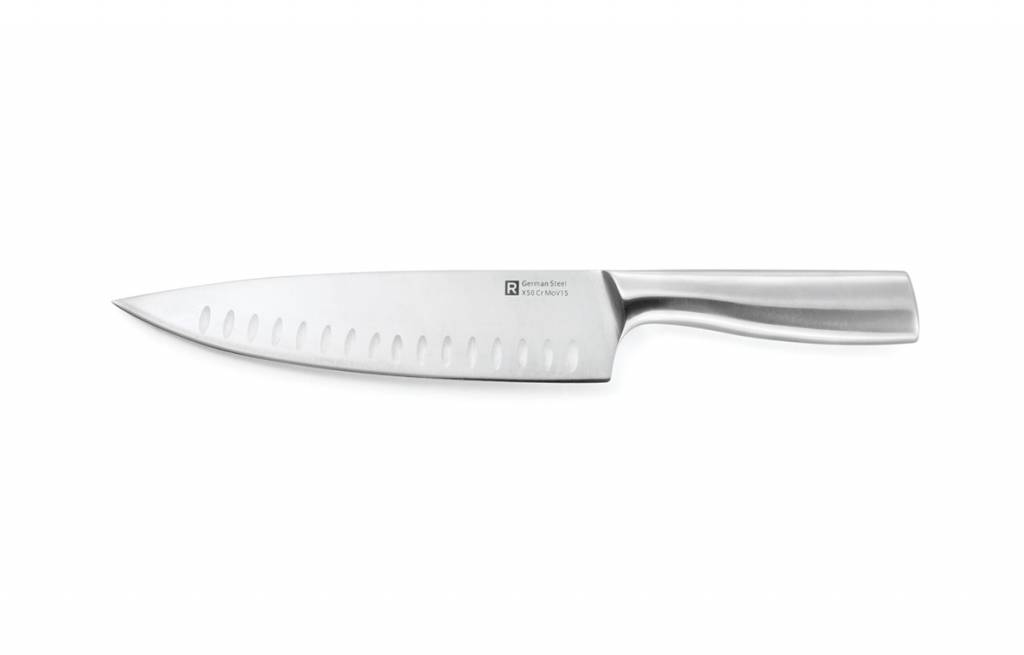 This chef's knife was designed by RICARDO's Test Kitchen staff. Its weight and ergonomic handle are perfectly balanced. The sharp blade provides perfect cuts, while its bevelled grooves ensure meat will not stick to it.
54.99 $
SHOP NOW