Preparation
In a mortar and pestle, grind the mastic with 2 tbsp of the sugar.

In a large pot, combine the water, ground mastic, remaining sugar, saffron, piece of zest and juice from 1 mandarin orange. Cook over medium heat for 5 minutes or until the sugar has dissolved.

Using a large spoon, gently place the pear halves, rounded-side down, into the hot syrup. Cover with a layer of paper towels and simmer gently until the pears are tender, about 15 minutes, depending on their ripeness. Remove from the heat. Transfer the pears and syrup into a large bowl. Let cool. Cover and refrigerate for 2 hours. The pears will keep for 1 week. When ready to serve, drain the pears and set the syrup aside.

In a small bowl, combine the sour cream and honey.

Divide the sour cream mixture among six small bowls. Place 2 pear halves in each bowl. Pour the reserved syrup over the pears. Garnish with pieces of sesame snap and mandarin supremes.
Note
Mastic is a resin that is obtained from a tree, and is produced mainly on the Greek island of Chios. It has a delicate, pine tree taste. The small, white mastic nuggets are found in specialty grocery stores, but it can easily be omitted from this dish.
To help you with this recipe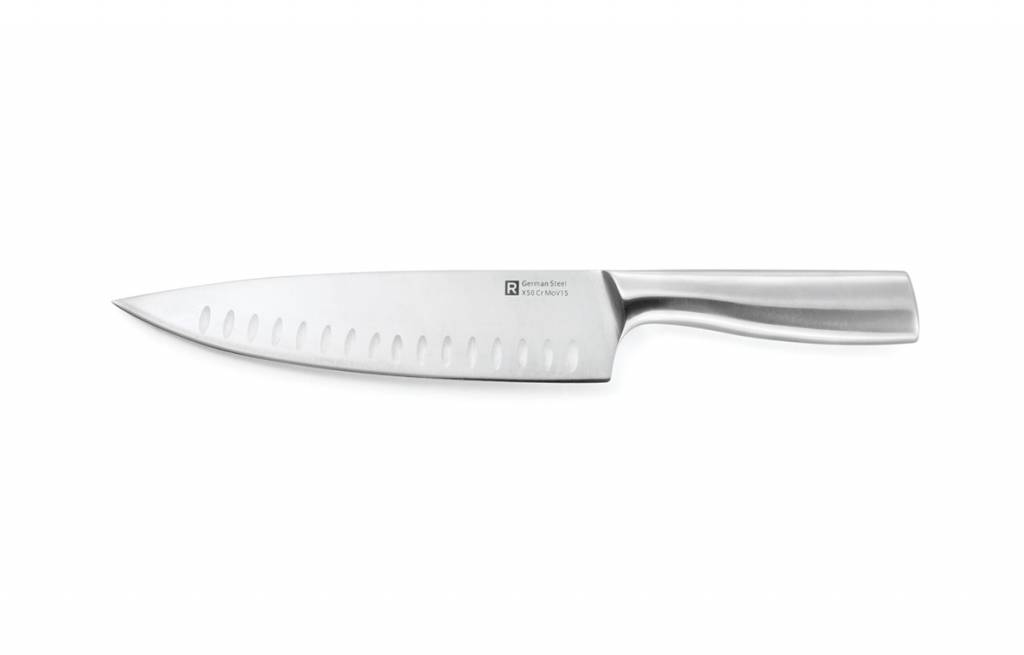 This chef's knife was designed by RICARDO's Test Kitchen staff. Its weight and ergonomic handle are perfectly balanced. The sharp blade provides perfect cuts, while its bevelled grooves ensure meat will not stick to it.
54.99 $
SHOP NOW