Ingredients
Vegetables
Steaks
Preparation
Vegetables
In a large non-stick skillet over medium heat, lightly brown the garlic in the butter. Add the broth, tomato paste, Worcestershire sauce and sweet potato. Bring to a boil. Simmer for 8 minutes or until the potato is tender, stirring occasionally.
Steaks
Meanwhile, in a bowl, combine the spices, brown sugar and salt. Generously season with pepper. Season both sides of the steaks with the spice mixture.

In a large non-stick skillet over high heat or in a very hot grill pan, brown the steaks for 2 minutes on each side in the butter. Set the steaks aside on a plate.

Add the peas and steaks to the skillet of sweet potato. Cook for another 2 minutes or until desired doneness, turning the steaks as needed. Add broth as needed.

Rest the steaks for 5 minutes before slicing. Serve with the vegetables and sauce. Serve with sour cream, if desired.
To help you with this recipe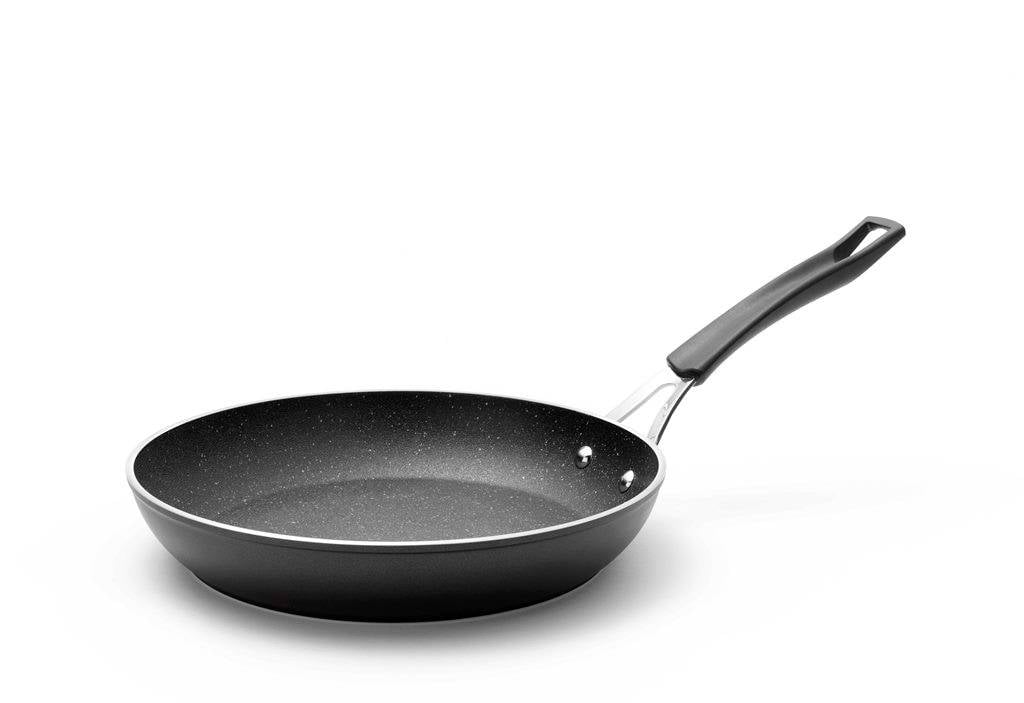 This forged aluminum frying pan is made with The Rock technology, a high-tech process that makes the pan three times more resistant than regular Teflon finish.
61.99 $
SHOP NOW