Preparation
In a bowl, combine the chicken, bell pepper, lemon juice, oil, spices and salt.

In a large grill pan over high heat, brown the chicken and bell pepper for 4 minutes on each side. Remove the bell pepper from the pan and set aside on a plate. Continue to cook the chicken until cooked through. Set aside on the same plate. Clean out the pan.

On a work surface, using a pastry brush, lightly oil the top of the pizza crust. Turn the crust over and cut into two equal rectangles. Brush with mayonnaise. On one of the rectangles, spread out the chicken, bell pepper, cheese and arugula. Close with the second rectangle of crust.

Heat the same grill pan over medium-low heat. Place the sandwich in the pan. Brown for 3 minutes, pressing down with a spatula. Place a plate upside-down on the sandwich. Holding the plate tightly with one hand, flip the pan over to transfer the sandwich to the plate. Return the sandwich to the skillet to grill the other side. Brown for 3 minutes, pressing down on the sandwich. Place on a work surface.

Cut the panini into 4 triangles. Serve with coleslaw, if desired.
Note
For a quicker option, soften the bell pepper in 1 tbsp (15 ml) olive oil. Add 2 cups (340 g) cooked and shredded RICARDO Portuguese rotisserie chicken. Follow the recipe as of step 3.
To help you with this recipe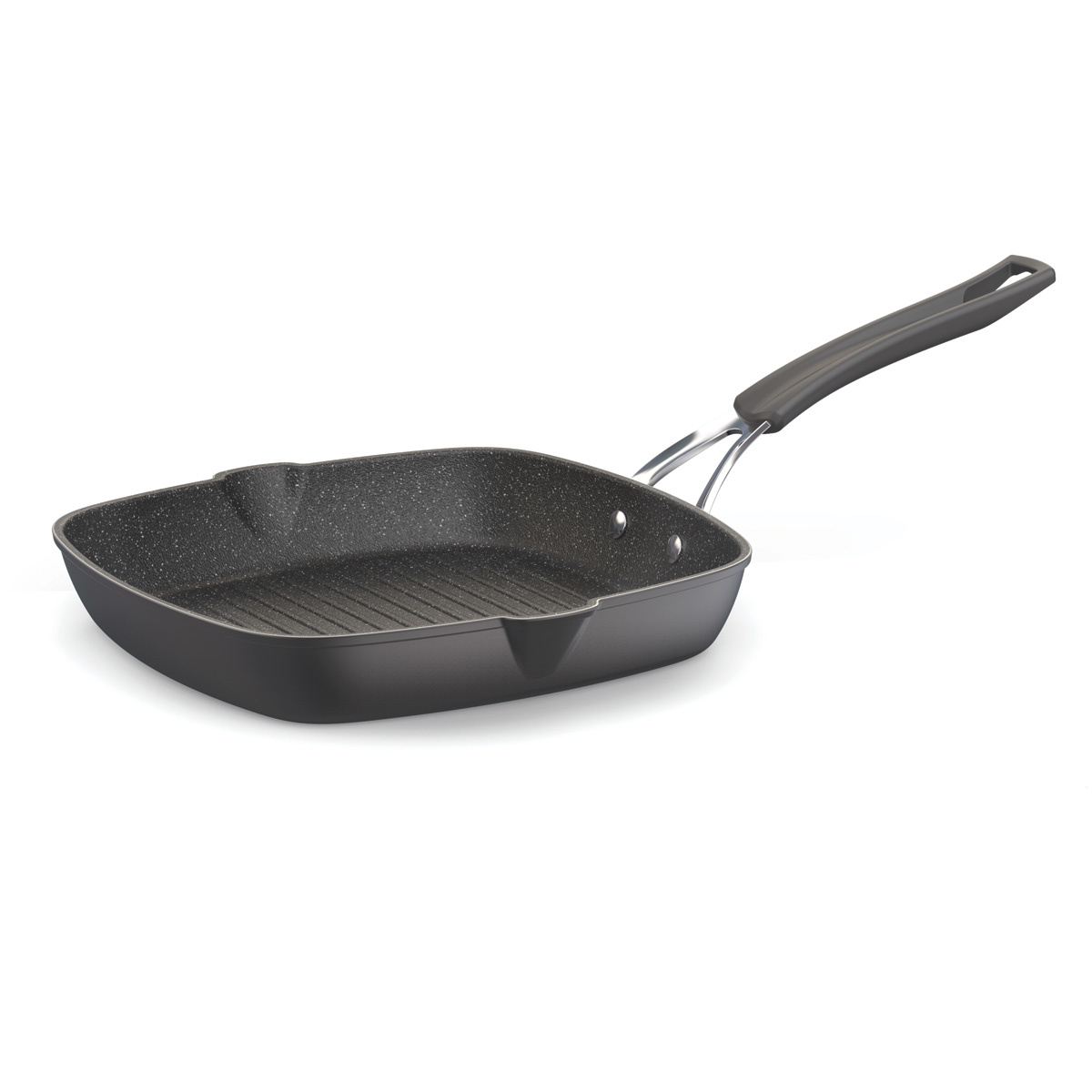 The RICARDO square grill pan is perfect for cooking skewers, steaks and other grilled meats. It features the cutting-edge THE ROCK surface enhancement, making it up to three times more resistant than ordinary Teflon. The coated ribbed design and large size mean you can grill up to four servings at a time without the juices affecting the cooking.
59.99 $
SHOP NOW