Preparation
In a pot of salted boiling water, cook the asparagus for 2 minutes. Using a slotted spoon, remove the asparagus and chill in a bath of ice water. Drain. Cut in half lengthwise, then in half crosswise on an angle.

In the same pot, cook the shrimp for 1 minute in the water. Using a slotted spoon, remove the shrimp and set aside on a plate.

In the same pot, cook the pasta until very al dente, about 6 minutes (or 1 minute less than the cooking time indicated on the packaging).

Meanwhile, in a skillet over medium-high heat, soften the shallot and garlic in the butter. Add the cream and thyme, if desired, and simmer for 5 minutes. Season with salt and pepper. Remove the thyme sprig.

Reserve 1 cup (250 ml) of the pasta cooking water. Drain the pasta. Return the pasta to the pot.

Add the cream mixture and reserved pasta cooking water to the pot. Toss to coat the pasta in the sauce and cook for 1 minute. Add the asparagus, shrimp, lemon zest and juice. Stir until everything is heated through. Adjust the seasoning. Serve immediately.
To help you with this recipe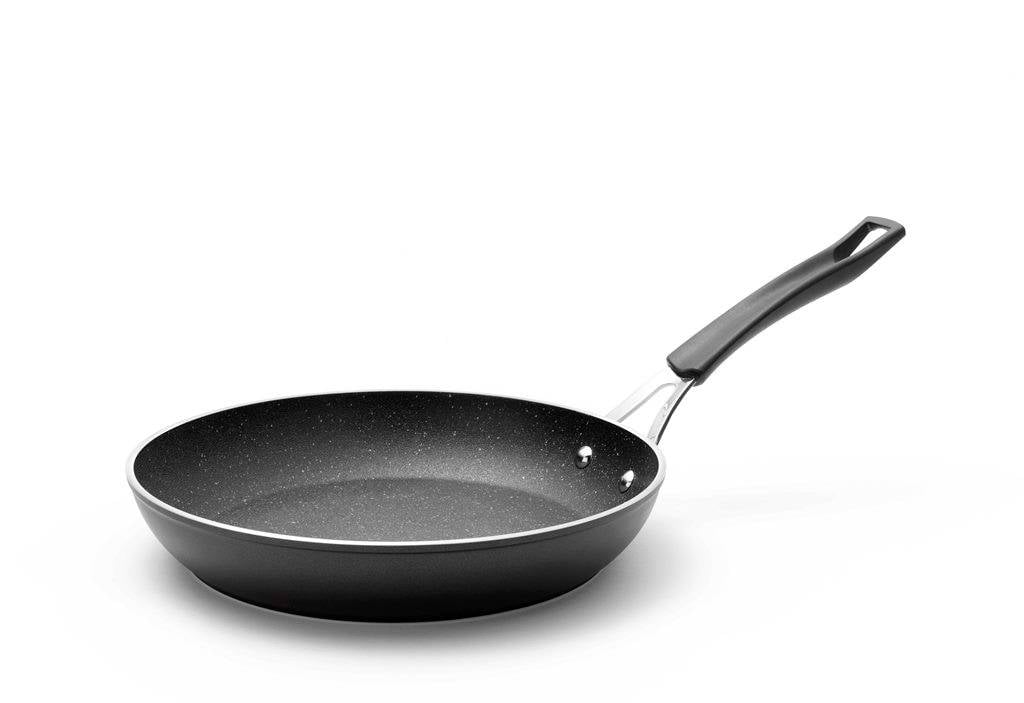 This forged aluminum frying pan is made with The Rock technology, a high-tech process that makes the pan three times more resistant than regular Teflon finish.
61.99 $
SHOP NOW