Preparation
Syrup
Using a mortar and pestle, coarsely crush the peppercorns. Set aside in a bowl with the lime zest and basil leaves.

In a small pot, bring the water and sugar to a boil. Pour into the bowl of aromatics. Let cool. Cover and refrigerate for 8 hours.

Strain the syrup and pour into a glass jar. Add the lime juice. The syrup will keep for 1 week in an airtight jar in the refrigerator.
Cocktail
Divide the cold syrup and beer among four lowball whisky glasses. Garnish with the lime slices and basil leaves.
To help you with this recipe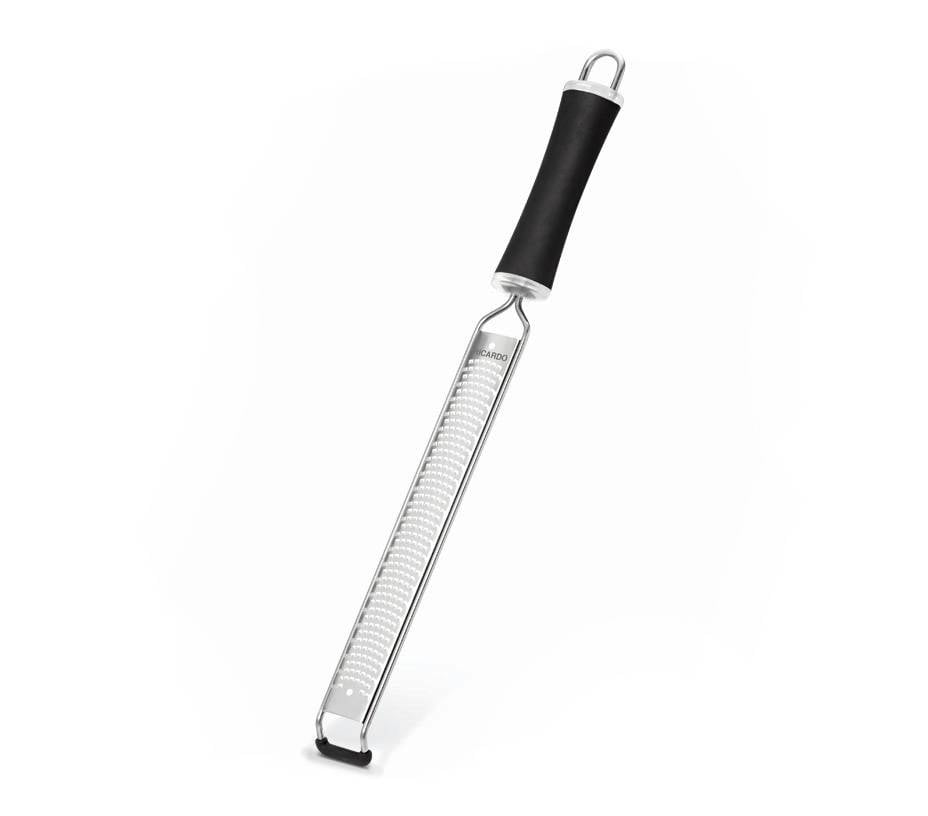 This long stainless steel grater with a fine blade is perfect for grating the zest of citrus fruits, as well as nutmeg or garlic. The handle and the non-slip strip allows for a comfortable and secure grip.
16.99 $
SHOP NOW