Preparation
Crack the eggs into a bowl. Season with salt and pepper. Whisk with a fork for 2 minutes or until smooth with no traces of egg white remaining.

In an 8-inch (20 cm) non-stick skillet over medium-low heat, melt the butter without letting it brown.

Pour the eggs into the skillet, whisking constantly with a spatula until the mixture is starting to set, about 1 minute.

Once the eggs are almost dry but still creamy, reduce the heat. Tilt the skillet to slide the eggs to one side. Using a spatula, roll the omelette into a log. Tilt the skillet again, rolling the omelette onto a plate. The centre of the omelette should still be runny. Using a pastry brush, cover the omelette with butter and sprinkle with chives, if desired.
To help you with this recipe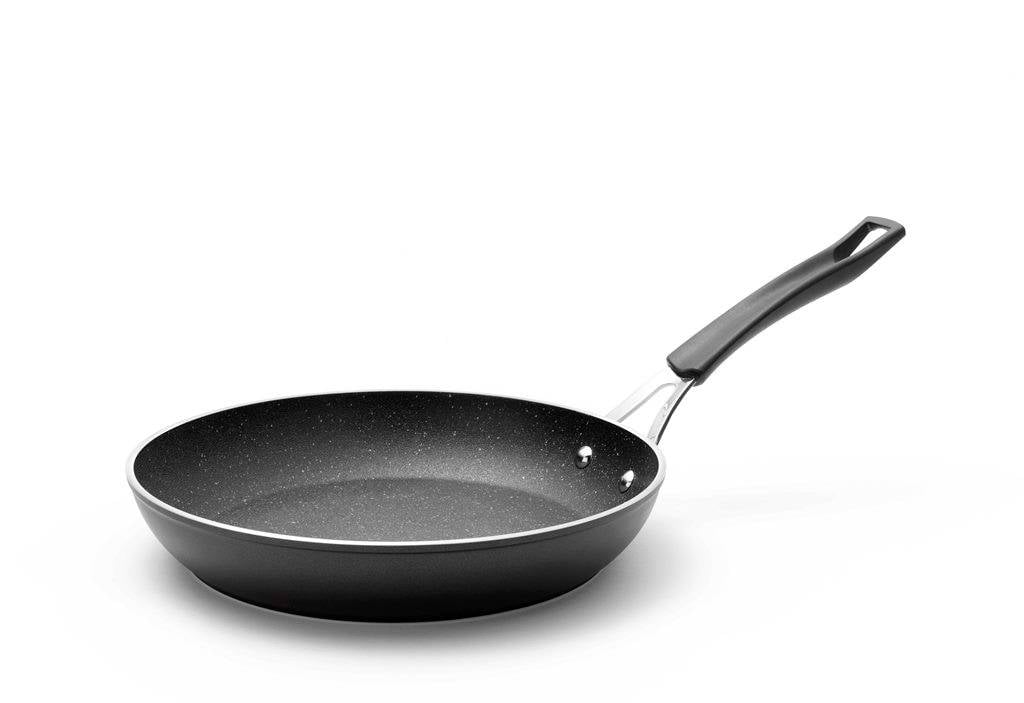 This forged aluminum frying pan is made with The Rock technology, a high-tech process that makes the pan three times more resistant than regular Teflon finish.
61.99 $
SHOP NOW