Preparation
In a personal blender fitted with the grinding blade, purée the ice cubes, banana, avocado, almond and cashew beverage, cocoa powder, maple syrup, ground cinnamon and cayenne pepper. Pour into a large glass. Garnish with a cinnamon stick or cocoa nibs, if desired. Serve immediately.
Note
Cacao nibs come from cocoa beans. The beans are roasted and then cracked into small pieces. With a slightly bitter taste, cacao nibs pair wonderfully with sweeter chocolate. You can find cacao nibs in certain fine grocery stores or at a chocolate shop.
To help you with this recipe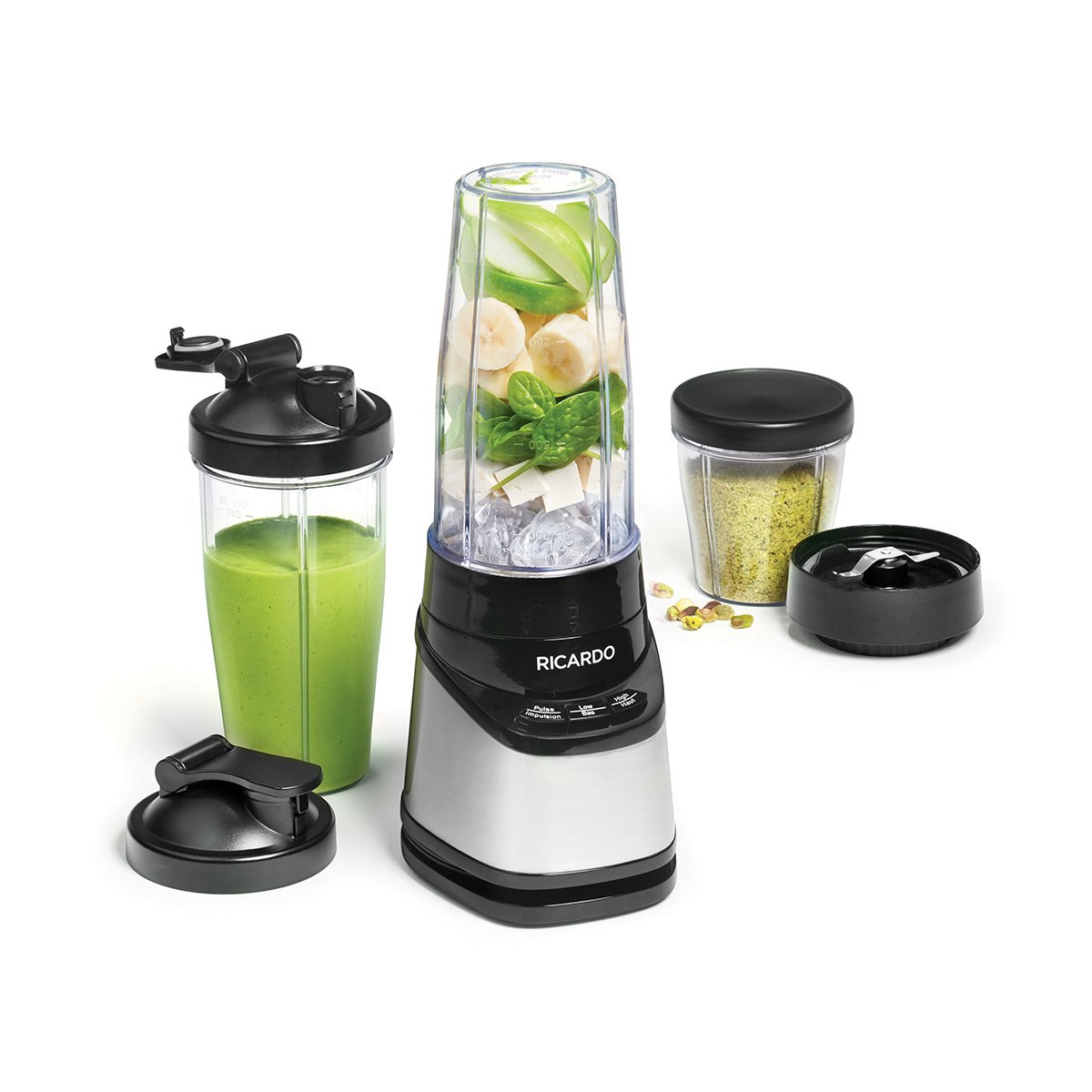 A little blender that packs a punch! Discreet yet powerful, it crushes ice in seconds. Blend ingredients right in your go-cup for maximum no-fuss efficiency in the kitchen.
49.99 $
SHOP NOW