Preparation
With the rack in the middle position, preheat the oven to 325°F (165°C).

In a blender, purée the tomatoes until smooth. Strain through a sieve. You should yield 4 cups (1 litre) of tomato juice. If needed, add water to the tomato juice to get the required yield. Add the hot sauce and tomato paste.

In a large Dutch oven over medium-high heat, brown half of the meat at a time in the oil. Season with salt and pepper. Set aside on a plate.

In the same Dutch oven over medium heat, soften the onion and garlic with the spices. Add more oil as needed. Pour in the tomato juice mixture. Bring to a boil. Add the browned meat. Cover and cook in the oven for 3 hours. Remove from the oven and let rest for 15 minutes. Remove the bay leaves.

Remove the meat from the pot. Using a fork, shred the meat, removing any excess fat. Add the meat back to the pot and mix well to coat in the sauce. Adjust the seasoning.

If desired, use as a taco filling with warmed tortillas, cilantro, iceberg lettuce and lime wedges.
To help you with this recipe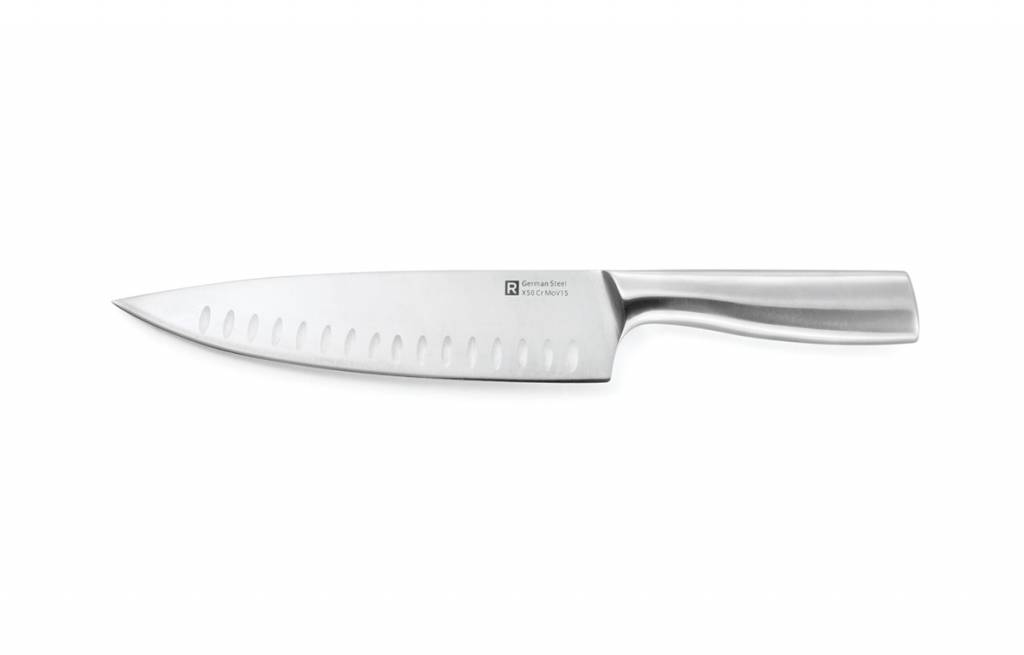 This chef's knife was designed by RICARDO's Test Kitchen staff. Its weight and ergonomic handle are perfectly balanced. The sharp blade provides perfect cuts, while its bevelled grooves ensure meat will not stick to it.
54.99 $
SHOP NOW