Preparation
In a small pot, bring the squash, apple, water, lemon juice, maple syrup and cumin to a boil. Season with salt and pepper. Simmer over medium heat for 8 minutes or until the liquid is thick and syrupy.

Transfer to a bowl. Cover and let cool. Refrigerate until completely chilled, about 30 minutes. The squash mixture will keep for 1 week in an airtight container in the refrigerator.

Spread the almond butter over the crackers and top each one with a slice of apple. Divide the squash mixture and almonds among the crackers. Serve immediately.
To help you with this recipe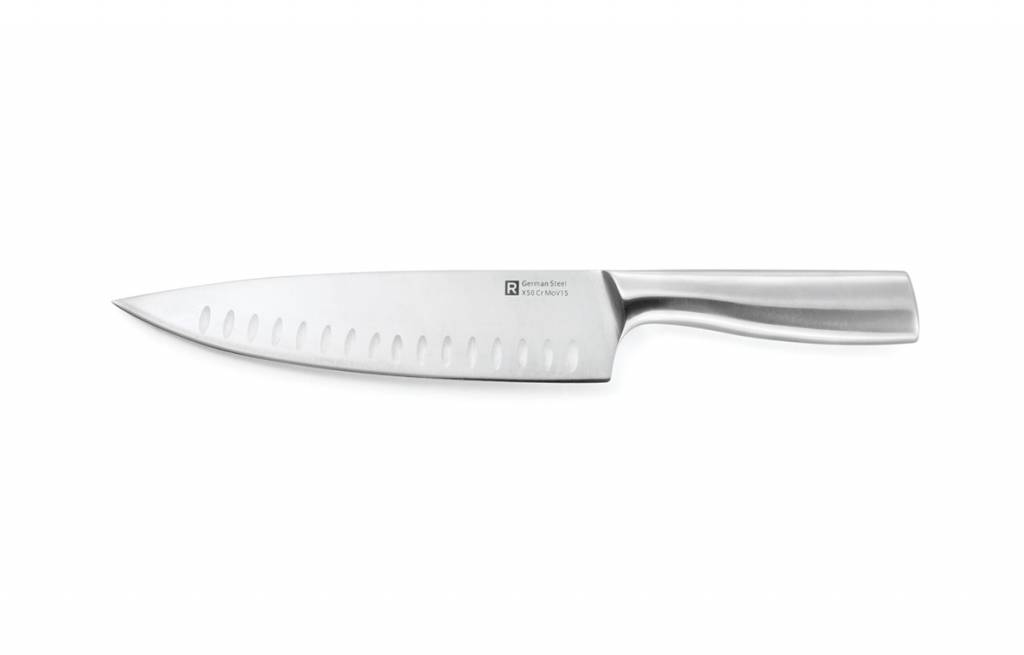 This chef's knife was designed by RICARDO's Test Kitchen staff. Its weight and ergonomic handle are perfectly balanced. The sharp blade provides perfect cuts, while its bevelled grooves ensure meat will not stick to it.
54.99 $
SHOP NOW