Preparation
Fit the pasta machine with the spaghettoni nozzle.

In the bowl of the pasta machine, place both types of flour and the salt. Close the lid. Place the water in the pouring container. Select the Noodle function. Pour the water through the opening in the lid.

Sprinkle a baking sheet with flour. Place in front of the nozzle of the pasta machine.

Cut the pasta as it comes through the nozzle into noodles 12 inches (30 cm) long. It is possible that the first batch of noodles is not the desired texture; if this is the case, cut the noodles as they come out and return them to the bowl of the pasta machine. The next batch of noodles should have a smoother texture. Coat the noodles with flour and form them into little nests.

Keeping the nests of noodles intact, shake off any excess flour. The noodles are now ready to be cooked.
Note
For best results, we strongly advise weighing out your flour instead of using a measuring cup.
To help you with this recipe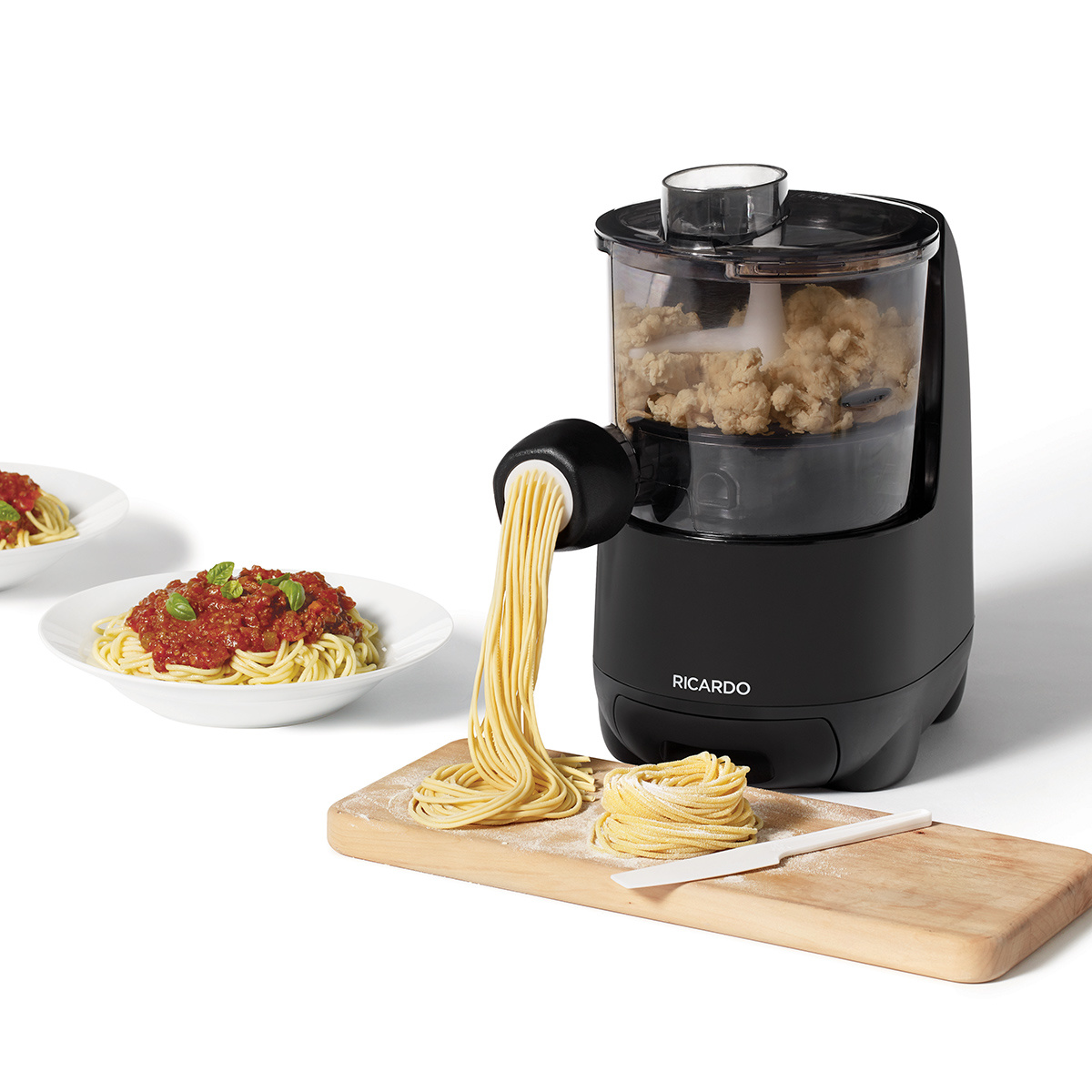 Embrace your inner Italian and make delicious pasta at home with the authentic RICARDO Electric Pasta and Noodle Maker. Simply add your ingredients into the feed tube and this pasta maker will knead and form perfect pasta in no time. Easy to use and low maintenance, this pasta maker will quickly become a favourite appliance in your household.
199.99 $
SHOP NOW