Ingredients
Brioche
Filling
Preparation
Brioche
In a small bowl, combine the water and yeast. Let sit for 5 minutes to rehydrate and dissolve the yeast.

In a stand mixer fitted with the dough hook, combine 3 cups (450 g) of the flour with the sugar and salt. Add the yeast mixture, milk and eggs. Mix for 5 minutes. With the machine running, gradually add the butter. Mix in the remaining flour to bring the dough together. Place the dough in a clean, lightly oiled bowl. Cover with plastic wrap and refrigerate for 8 hours or overnight.
Filling
Meanwhile, in a small pot, bring the cranberries, sugar, water and cinnamon sticks to a boil. Let simmer over medium-low heat for 10 minutes or until the syrup coats the back of a spoon. Transfer to a bowl. Cover and let cool at room temperature. Remove the cinnamon sticks. Using a fork, mash half of the cranberries.
Assembly
Line a baking sheet with a silicone mat or parchment paper. Butter the outside of a 4-inch (10 cm) ovenproof bowl and place upside-down at the centre of the baking sheet.

On a floured work surface, roll the dough into a 20 x 12-inch (50 x 30 cm) rectangle. Spread the cranberry filling over the entire surface of the dough using a spatula. Starting with one of the long sides, loosely roll the dough up into a long cylinder. Arrange the rolled dough seam-side up.

Cut the dough in half lengthwise following along the seam line, leaving 1 inch (2.5 cm) of dough intact at one end. Twist the two strands of dough together, keeping the filling side up. Place the twist of dough on the prepared baking sheet around the bowl. Bring the two ends together into a wreath shape. Thread one strand of dough through the centre and the other strand underneath the uncut end, folding them together under the wreath to seal.

Cover with a damp dishcloth and let rise at room temperature for 45 minutes or until doubled in volume.

With the rack in the middle position, preheat the oven to 350°F (180°C). Sprinkle the brioche with the cane sugar, if desired.

Bake for 25 minutes or until golden. Let cool on a wire rack (see note).
Note
For more cinnamon flavour, the cinnamon sticks can be replaced with 1 tbsp ground cinnamon
The brioche is best enjoyed on the day it is made. It is also great toasted the next day if there is any left!
Thyme, sage and rosemary twigs, attached to the wreath with ribbon, make it even more festive.
To help you with this recipe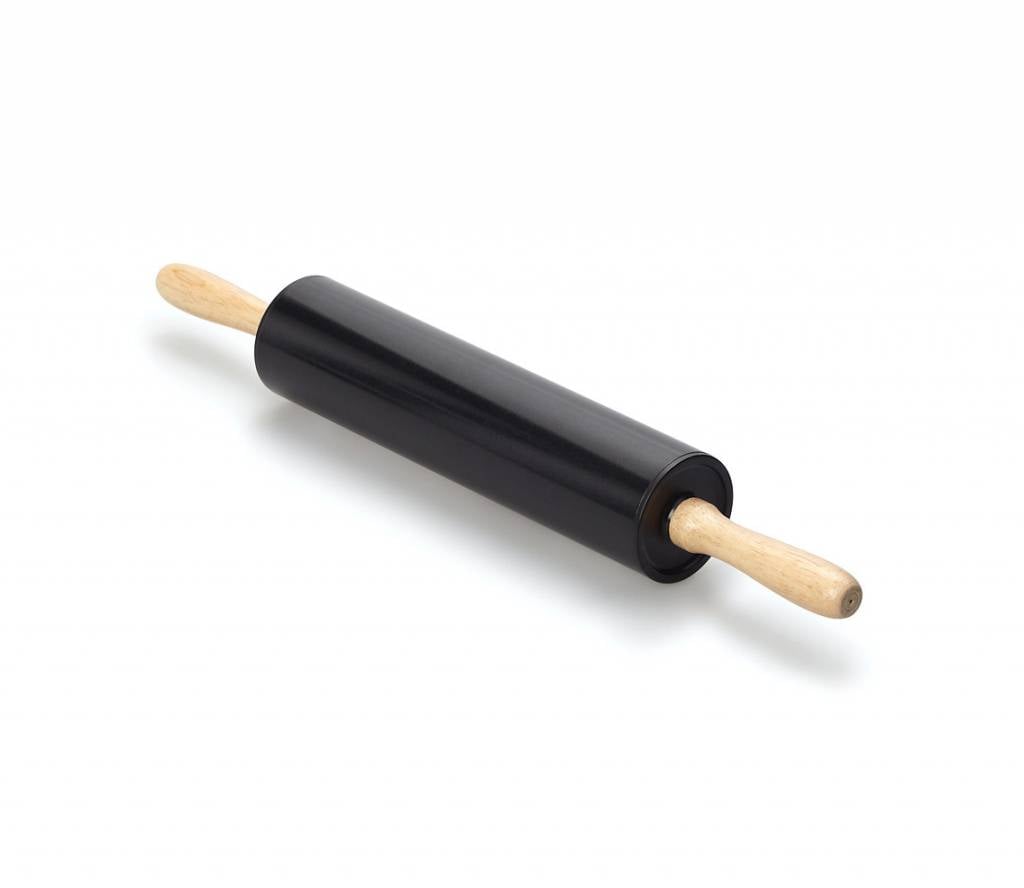 Every good cook should have this rolling pin in their kitchen. It is worthy of professional pastry chefs. This rolling pin is non-stick and solid, and hard wood handles provide stability and comfort.
20.99 $
SHOP NOW