Ingredients
Cake
Pastry Cream
Assembly
Preparation
Cake
With the rack in the middle position, preheat the oven to 350°F (180°C). Butter an 8-inch (20 cm) square pan and line with a strip of parchment paper, letting it hang over two sides.

In a bowl, combine the flour, baking powder, spices and salt.

In another bowl, whisk together the egg and brown sugar until light and fluffy. Drizzle in the oil while whisking. Add the dry ingredients alternating with the milk. Spread out in the prepared pan.

Bake for 20 minutes or until a toothpick inserted in the centre of the cake comes out clean. Let cool completely on a wire rack, about 1 hour.
Pastry Cream
In a small bowl. Sprinkle the gelatine over the water. Let bloom for 5 minutes.

In a small pot off the heat, whisk together the sugar and cornstarch. Add the egg yolks, milk and sweet clover extract. Mix well until smooth. Bring to a boil over medium heat, stirring constantly and scraping the bottom and sides of the pot, until the mixture thickens. Remove from the heat.

Add the gelatin and butter to the pastry cream. Mix until the gelatin dissolves and the butter melts. Strain through a sieve, as needed. Pour over the cooled cake. Cover with plastic wrap directly on the surface of the cream. Refrigerate for 2 hours or until completely chilled.
Assembly
In a small pot, bring the water, sugar and corn syrup to a boil. Cook over medium heat until a candy thermometer reads 240°F (116°C).

In a bowl, whisk the egg whites with an electric mixer on medium speed until soft peaks form. Once the syrup reaches the desired temperature, lower the speed of the mixer and slowly drizzle the hot syrup over the egg whites while whisking constantly. Increase the speed and whisk until the meringue is cooled and forms stiff peaks. Transfer into a pastry bag fitted with a basketweave piping tip (see note).

On a work surface, unmould the cake and cut it into 25 squares. Top with the meringue in decorative waves. Using a small kitchen torch, lightly brown the surface of the meringue, if desired. Garnish with the raspberries.
Note
Sweet clover is a wild plant that grows all over Quebec. Its white flowers have a scent similar to vanilla. Sweet clover is available in most gourmet food shops.
A basketweave piping tip is flat, with one plain side and one star side. It is included in the RICARDO pastry bag and 3 large stainless steel tips set. If not available, use a star tip.
To help you with this recipe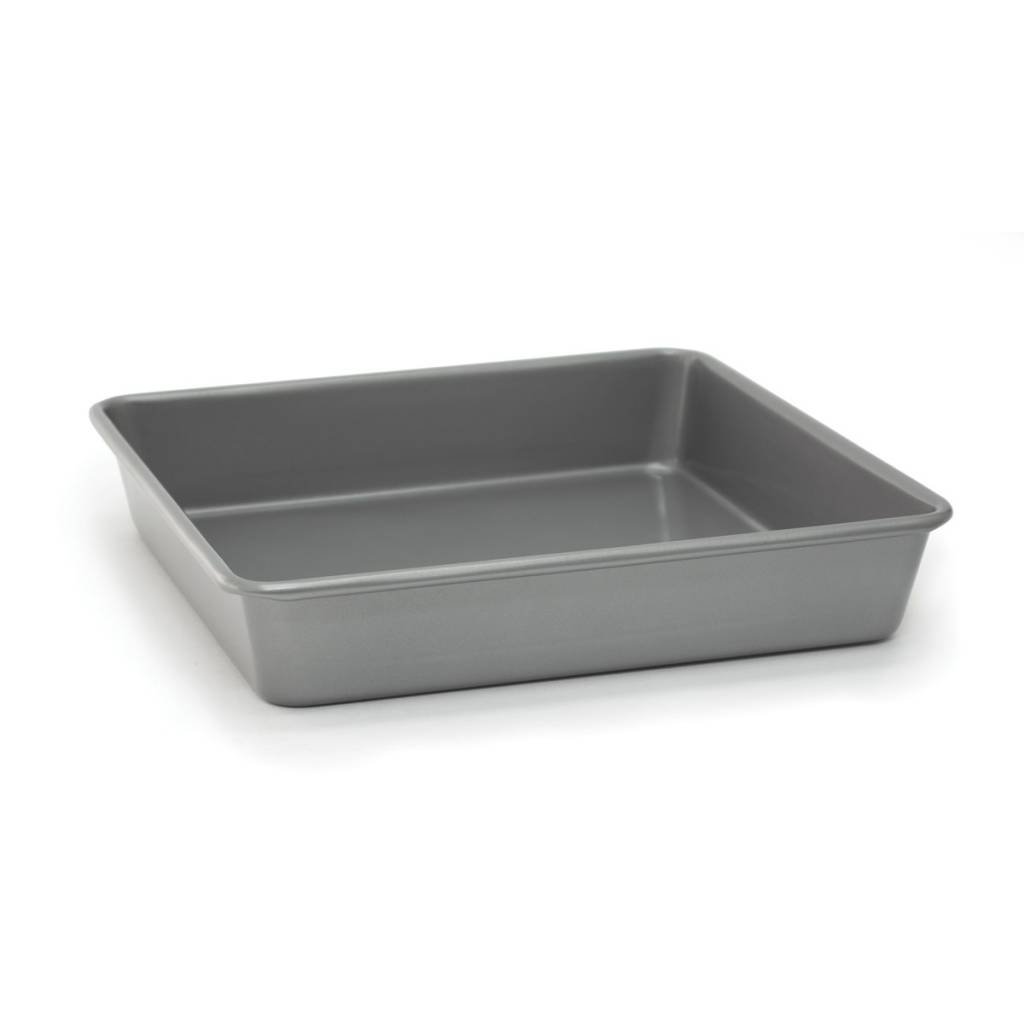 This non-stick square pan is the ideal size for baking granola bars, date squares or sugar fudge. Its durable non-stick coating and slightly rounded corners ensure even cooking as well as easy unmoulding and cleaning.
17.99 $
SHOP NOW