Ingredients
Mango Sauce
Shrimp
Preparation
Mango Sauce
In a small pot, bring the water, vinegar, sugar, sambal, cumin and ginger to a boil. Remove from the heat and let sit for 10 minutes. Strain the liquid and compost the aromatics.

In a blender, purée the mango with the vinegar mixture until smooth. Season with salt. Pour into a bowl. Add the sesame seeds. Set aside.
Shrimp
Preheat the oil in a deep fryer to 350°F (180°C). Line a baking sheet with paper towel.

Thread the shrimp through the tails onto skewers about 8 inches (20 cm) long, making them as straight as possible (place only 1 shrimp on each skewer). Place on a plate and refrigerate.

In a bowl, combine the rice flour, tapioca flour, baking powder and baking soda. Add the sparkling water and vinegar. Whisk until smooth. Season with salt and pepper.

Coat a few shrimp at a time in the tempura mixture. Cook in the hot oil for 2 minutes or until slightly golden and crispy. Watch out for splattering. Drain on the baking sheet. Serve as an appetizer with the sweet and sour mango sauce.
Note
Tapioca flour is often found in the gluten-free aisle of most grocery stores. It is sometimes labelled as tapioca starch.
To help you with this recipe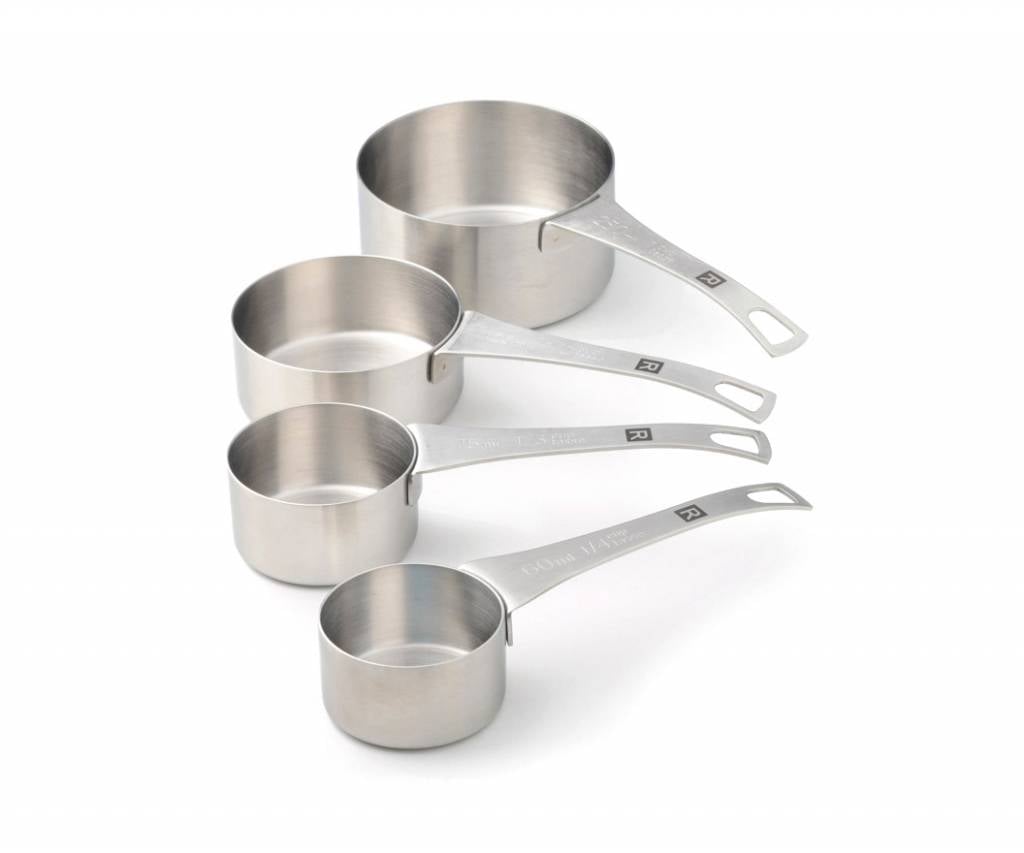 This set of 4 stainless steel measuring cups will measure ingredients with precision. Professional grade quality, these cups can be inserted into each other for easy storage.
34.99 $
SHOP NOW