Preparation
In a small bowl, combine the gin and saffron. Let infuse for 20 minutes. Strain into a cocktail shaker and set the saffron pistils aside.

In a small glass bowl, heat the honey and lemon juice in the microwave oven for 30 seconds. Stir until the honey dissolves. Add an ice cube to cool the mixture.

In the cocktail shaker, vigorously mix the saffron-infused gin with the honey mixture, vermouth and ¾ cup (180 ml) of the ice cubes. Place the remaining ice cubes in a Boston Shaker glass. Strain the gin mixture into the glass. Top up with the sparkling water. Garnish with three of the reserved saffron pistils.

Thread the olives onto a cocktail pick and place in the glass.
To help you with this recipe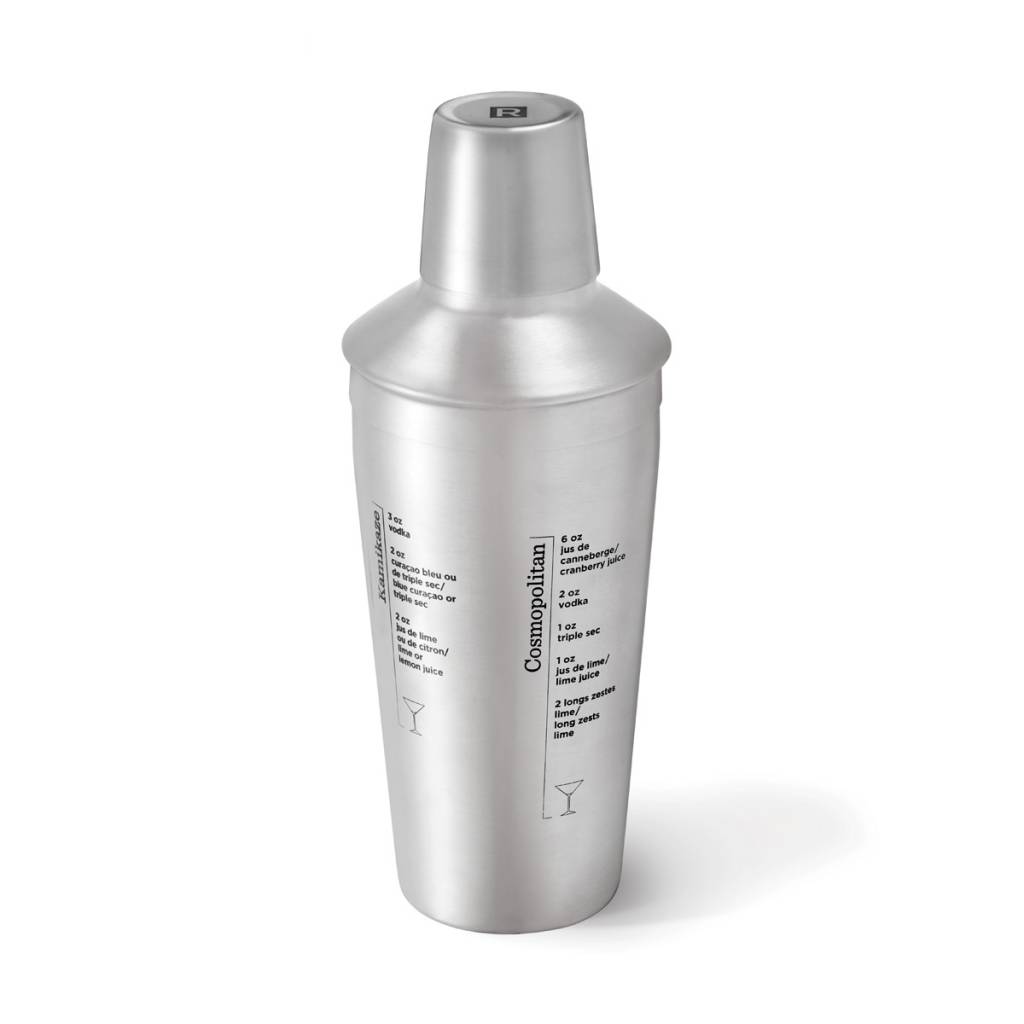 This 950 ml RICARDO shaker lets you make two cocktails at once. It features an integrated strainer that easily filters large ingredients while letting smaller ones pass through, for great cocktails full of texture and flavour. Bonus: 5 of Ricardo's favourite cocktail recipes are engraved on the outer surface of the mixer!
29.99 $
SHOP NOW