Preparation
In a large pot, combine the textured vegetable protein and 2 cups (500 ml) of the broth. Bring to a boil over medium-high heat. Remove from the heat. Cover and let sit for 10 minutes.

Add the remaining broth, as well as the lentils, onion, celery, ketchup, soy sauce, hoisin and mustard. Bring to a boil. Simmer for 20 minutes or until the liquid has completely evaporated, stirring a few times. Season with pepper. Remove from the heat and let sit for 10 minutes (see note).

Make an incision in the top of each bun without going all the way through to the bottom. Fill with the TVP mixture. Sprinkle with the green onion. Serve immediately.
Note
Textured vegetable protein (TVP) is made of a mix of dehydrated soy and soy flour. It is available in the organic food aisle of most grocery stores or at health food stores.
The TVP filling can be prepared in advance. Simply reheat it before adding to the dinner rolls.
To help you with this recipe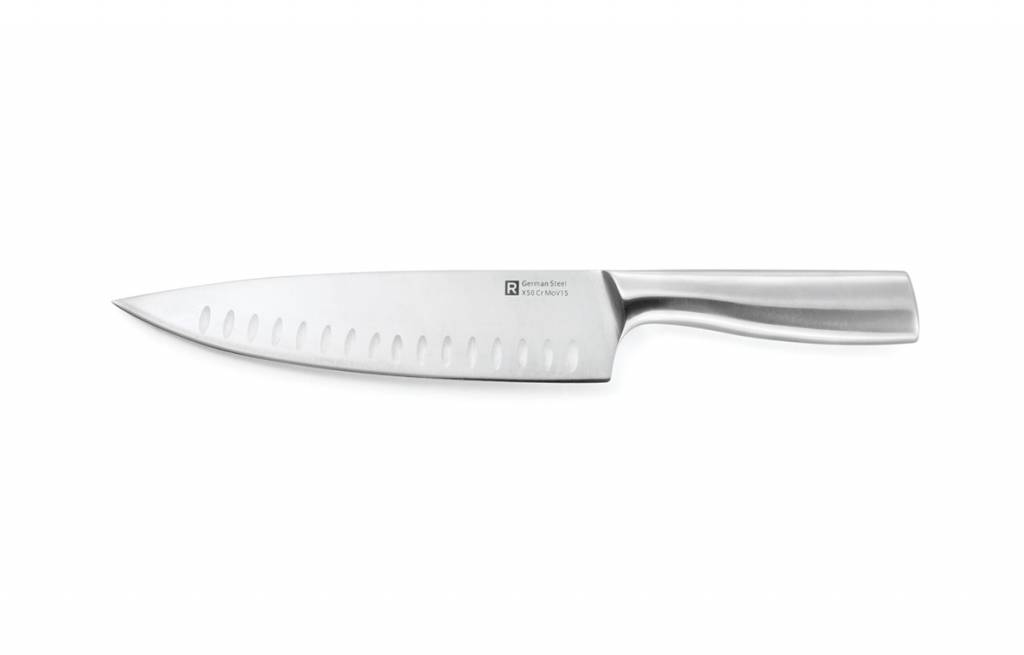 This chef's knife was designed by RICARDO's Test Kitchen staff. Its weight and ergonomic handle are perfectly balanced. The sharp blade provides perfect cuts, while its bevelled grooves ensure meat will not stick to it.
54.99 $
SHOP NOW