Ingredients
Pastry Cream
Choux Pastry
Preparation
Pastry Cream
In a small pot off the heat, whisk together the sugar and flour. Add the eggs and vanilla. Mix well. Add the hot milk. Bring to a boil over medium heat, whisking constantly and scraping the sides and bottom of the pot, until thickened. Let simmer for 1 to 2 minutes over low heat. Remove from the heat. Add the butter.

Strain the cream through a sieve, if needed. Transfer to a bowl and cover with plastic wrap directly on the surface of the cream. Let cool. Refrigerate for 2 hours or until completely chilled. When ready to use, mix with a spatula until creamy and smooth.
Choux Pastry
With the rack in the middle position, preheat the oven to 375°F (190°C). Line a baking sheet with a silicone mat or parchment paper.

In a pot, bring the water, butter and salt to a boil. Remove the pot from the heat. Add the flour all at once and stir vigorously with a wooden spoon. Return the pot to medium heat and cook, stirring, until the mixture forms into a ball and detaches from the sides of the pot, about 2 minutes.

Remove the pot from the heat and add the eggs, one at a time, mixing between each addition until the mixture is smooth.

Transfer into a pastry bag fitted with a ¾-inch (2 cm) plain tip. Pipe 12 cream puffs onto the baking sheet, spacing them out. You can freeze the cream puffs at this point, if desired (see note).

Bake for 25 minutes. Reduce the oven temperature to 275°F (135°C) and bake for another 20 minutes. Let cool completely on a wire rack.

Cut off the top of each cream puff and remove any dough from the middle that has not completely dried out. Fill with the chilled pastry cream. Close the cream puffs with their tops. Using a spoon, drizzle the melted chocolate over the cream puffs.
Note
Raw choux pastry freezes very well once piped out onto the baking sheet. When ready to use, it is best to thaw the cream puffs before following the baking instructions above.
To help you with this recipe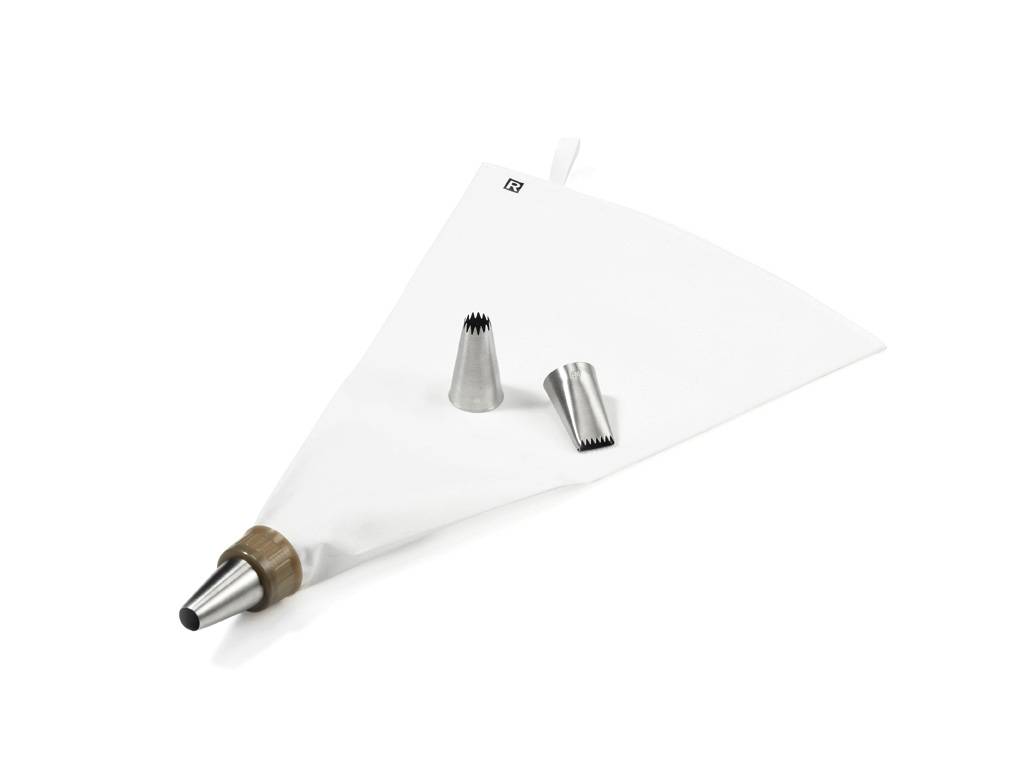 This pastry bag and set of three large tips is perfect for making cream puffs, macaroons and meringues. You can change tips while using the pastry bag, thanks to the practical adapter included in the set.
22.99 $
SHOP NOW