Preparation
With the rack in the middle position, preheat the oven to 375°F (190°C).

In a glass measuring cup, heat the vermouth and garlic in the microwave oven until very hot, about 30 to 45 seconds. Let sit for 5 minutes. Remove the garlic.

Place the cheese in a 6-inch (15 cm), 2-cup (500 ml) ramekin and cover with the vermouth. Place the ramekin on a baking sheet. Bake for 8 minutes or until the cheese has melted. Stir gently.

Meanwhile, in a non-stick skillet over medium-high heat, cook the bacon until golden. Add the green onions and cook for a few more seconds, stirring, until just softened. Drain on paper towel.

Place the bacon and green onions over the cheese fondue. Serve with baguette cubes and a green salad, if desired.
Note
For a smoother fondue, remove the rind from the cheese. In this case, you will need to buy 11 to 13 oz (300 to 340 g) of cheese. A mild cow's milk cheese that has not been aged for too long works best for this recipe as its flavour will intensify once melted.
To help you with this recipe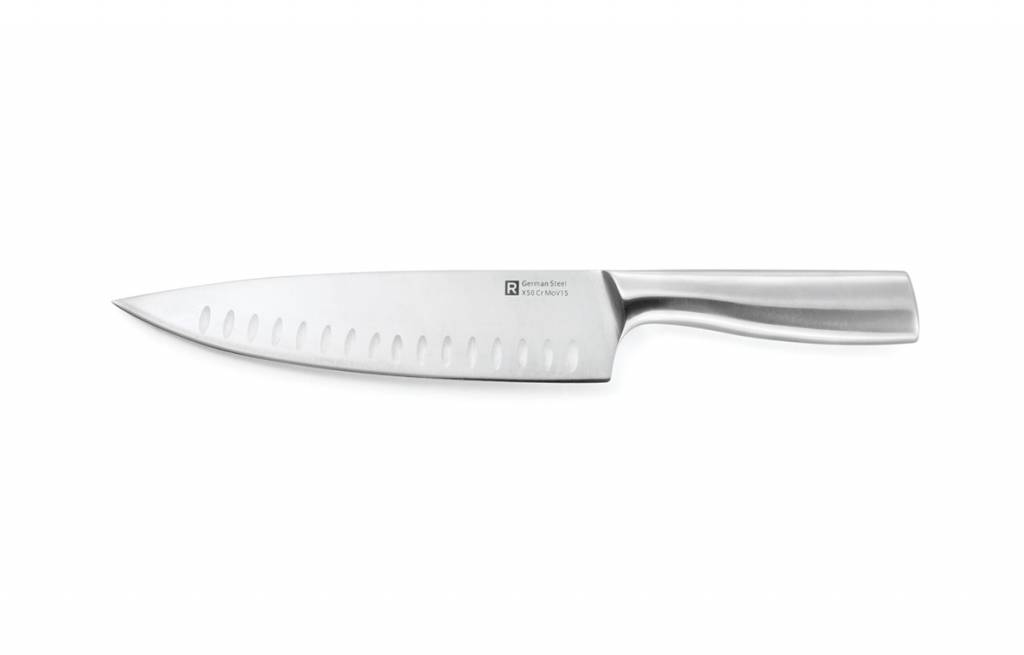 This chef's knife was designed by RICARDO's Test Kitchen staff. Its weight and ergonomic handle are perfectly balanced. The sharp blade provides perfect cuts, while its bevelled grooves ensure meat will not stick to it.
54.99 $
SHOP NOW