Ingredients
Creamy Almond Dressing
Salad
Preparation
Creamy Almond Dressing
In a glass jar fitted with an airtight lid, vigorously shake all of the ingredients until emulsified. Add 1 tbsp (15 ml) water, as needed. Season with salt and pepper. Set aside.
Salad
Peel the broccoli stems. Cut the broccoli into long florets, including the stems.

In a large skillet, bring the water to a boil. Season with salt. Add the broccoli. Cover and simmer for 5 minutes (the water should completely evaporate). Remove the lid and add the oil, red pepper flakes, orange zest and garlic. Cook, stirring gently, until the broccoli is tender-crisp and golden.

In a large bowl, combine the broccoli with the quinoa, blood oranges and almonds. Season with salt and pepper. Serve the salad with the vinaigrette.
Note
To get 1 cup (150 g) cooked quinoa, you will need to rinse ⅓ cup (60 g) raw quinoa and cook it in a small pot of salted boiling water for 12 to 15 minutes. Drain and rinse under cold water.
To help you with this recipe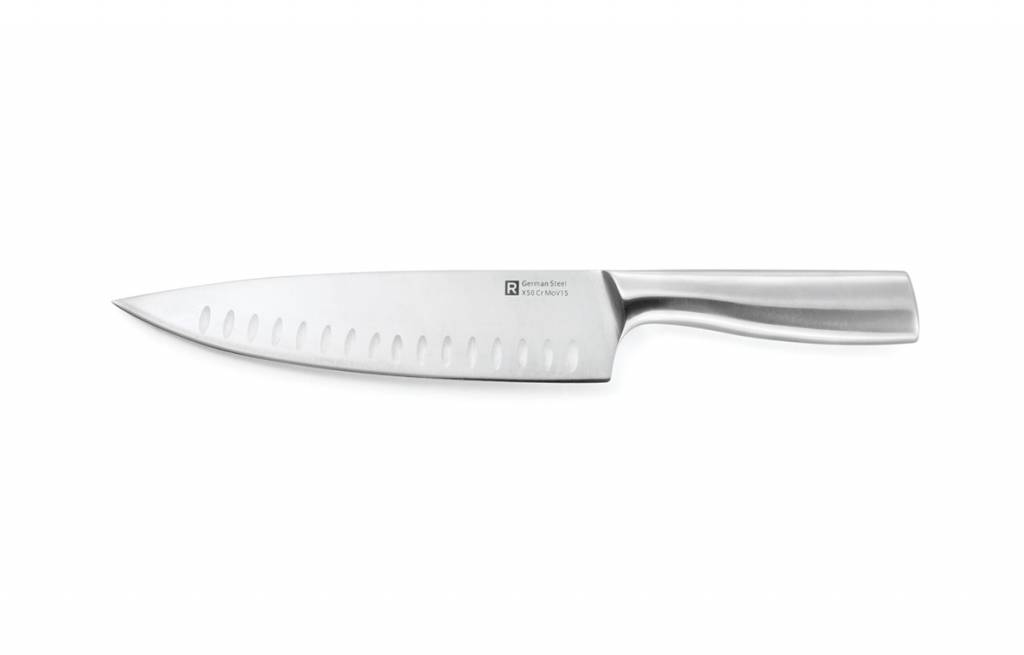 This chef's knife was designed by RICARDO's Test Kitchen staff. Its weight and ergonomic handle are perfectly balanced. The sharp blade provides perfect cuts, while its bevelled grooves ensure meat will not stick to it.
54.99 $
SHOP NOW