Preparation
Using a fine grater, zest the grapefruit (you will need only 2 tsp of zest). On a work surface, cut away the peel of the grapefruit down to the flesh. Over a bowl, slide a knife between each membrane to remove the segments and to catch the juice. Set the skinless segments and juice aside.

In another bowl, combine the sour cream, pink pepper and grapefruit zest. Season with salt. Set aside.

In a small bowl, combine the shallots, vinegar and water. Let marinate for 5 minutes. Drain the shallots and discard the liquid.

Using a mandoline, slice one cucumber into thin ribbons. Cut the second cucumber into small dice. Set aside.

Fill a bowl two-thirds of the way up with ice. Place a second bowl over the ice. This will keep the salmon very cold while you prepare the tartare.

On a work surface, cut the salmon into small dice and place in the chilled bowl as you go.

Add 2 tbsp (30 ml) of the grapefruit juice to the bowl of salmon along with the shallots, diced cucumber, oil, dill, mustard, capers and Tabasco. Season with salt and pepper. Mix well.

Serve on plates using a round cookie cutter to mould the tartare. Top with the sour cream mixture and grapefruit segments. Garnish with dill, cucumber ribbons and edible flowers, if desired.

Serve immediately with your choice of green salad, croutons or plain chips.
To help you with this recipe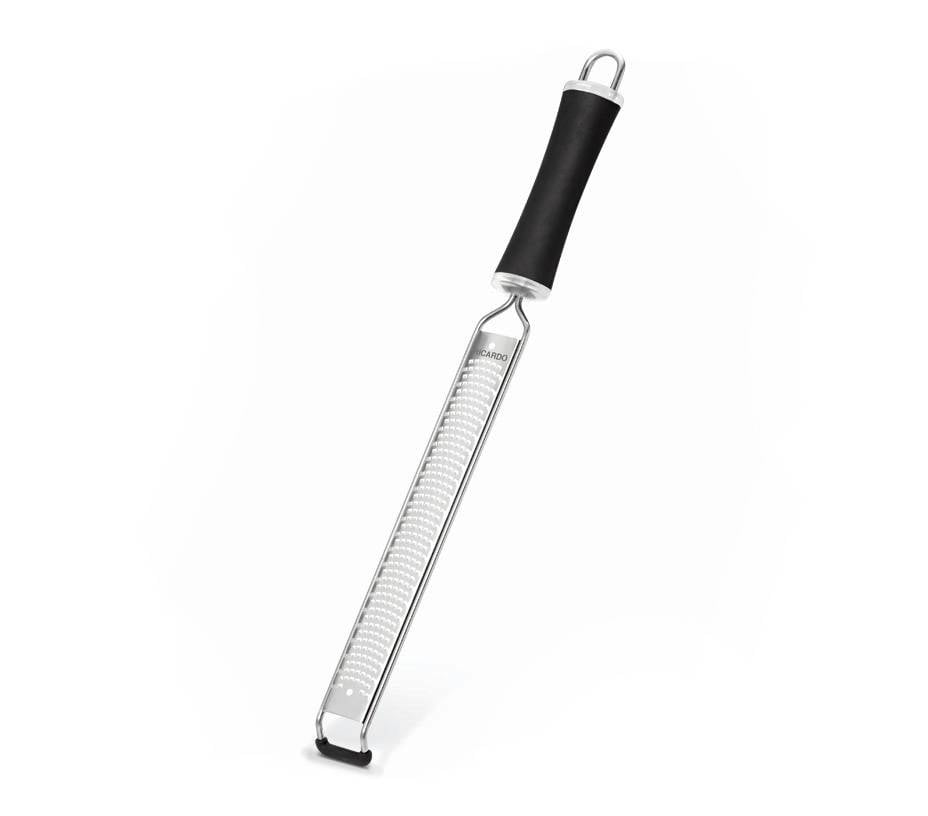 This long stainless steel grater with a fine blade is perfect for grating the zest of citrus fruits, as well as nutmeg or garlic. The handle and the non-slip strip allows for a comfortable and secure grip.
16.99 $
SHOP NOW