Preparation
With the rack in the middle position, preheat the oven to 425°F (220°C).

On a work surface, cut each chicken wing through the joints into three pieces. Compost the wing tips and keep only the two large pieces. Pat the wings very dry with paper towel.

Place the wings on a non-stick baking sheet or a baking sheet lined with parchment paper. Toss with the oil. Season with salt and pepper. Spread the wings out in an even layer.

Bake for 30 minutes or until nicely browned. Remove from the oven. Flip the wings over and bake for another 10 minutes.

Meanwhile, in a small pot over medium-high heat, toast the sesame seeds, stirring frequently, until golden. Remove from the heat. Add the remaining ingredients to the pot. Bring to a boil and let reduce until thick and syrupy.

Pour the sauce into a large bowl. Add the chicken wings and stir to coat well in the sauce. Serve immediately.
Note
Chicken wings are sold whole or in pieces. If they are whole, you will need to separate them into pieces as described above. Regardless of how you buy them, you will need a total of 24 pieces.
To help you with this recipe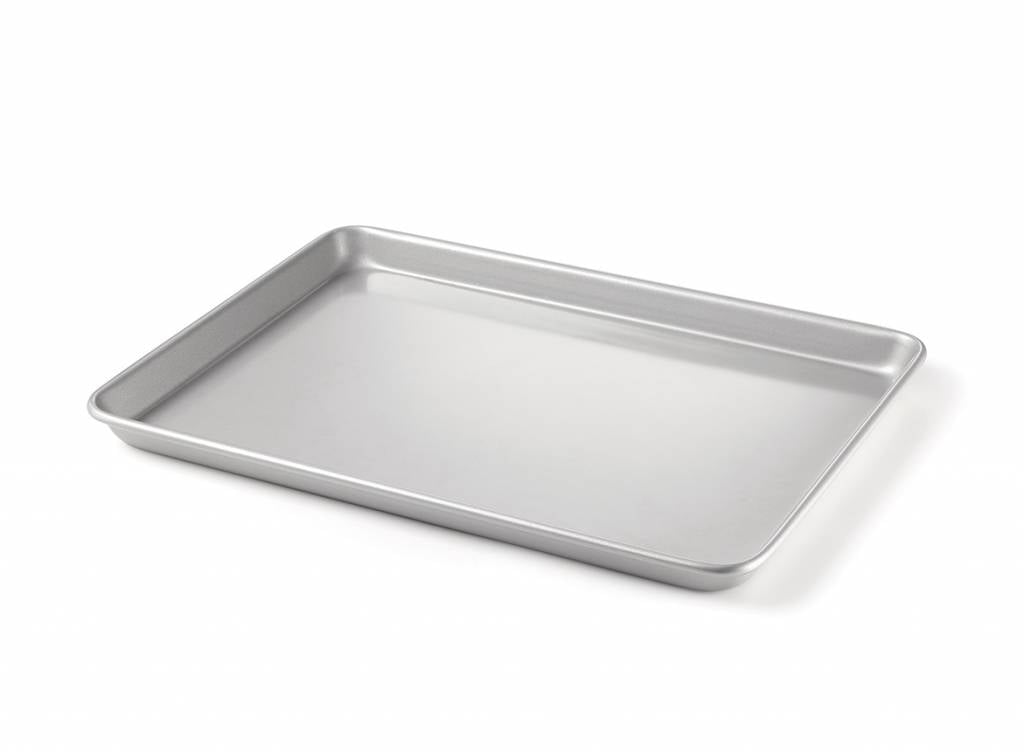 This must-have cooking accessory is perfect for baking cookies, pastries, meat or a whole meal making sheet pan dinner and getting the weeknight meal on the table fast.
25.99 $
SHOP NOW