Ingredients
Dough
Sauce
Assembly
Preparation
Dough
In a large bowl or in the bowl of a stand mixer, whisk together the water, sugar and yeast. Add the flour and salt. Mix for 5 minutes with a wooden spoon or with the dough hook. The dough will be sticky.

On a floured work surface, shape the dough into a ball and place in a clean, lightly oiled, large bowl. Cover and let rise for 2 hours or until doubled in volume.
Sauce
Meanwhile, in a pot over medium heat, soften the garlic in the oil for 1 minute while stirring. Add the tomatoes. Crush the tomatoes with a potato masher. Bring to a boil. Simmer for 20 minutes or until the sauce has thickened. Season with salt and pepper. Let cool.
Assembly
With the rack in the lowest position, preheat the oven to 450°F (230°C). Sprinkle an 18 x 13-inch (46 x 33 cm) baking sheet with the rice flour.

On a floured work surface, press the dough out with your fingers into a rectangle. Transfer to the baking sheet. Let rest for 10 minutes.

With your fingertips, press the dough from the centre out until it completely covers the bottom of the baking sheet. Add more rice flour under the dough as needed. Spread the sauce over the dough. Sprinkle with the cheese and oregano. Drizzle the olive oil over the entire surface of the pizza. Let rest for 20 minutes.

Bake for 20 to 25 minutes or until the crust is golden and crispy. Let cool on a wire rack. Cut into squares. Serve at room temperature.
Note
The rice flour can be replaced by the same amount of fine cornmeal or durum wheat semolina.
To help you with this recipe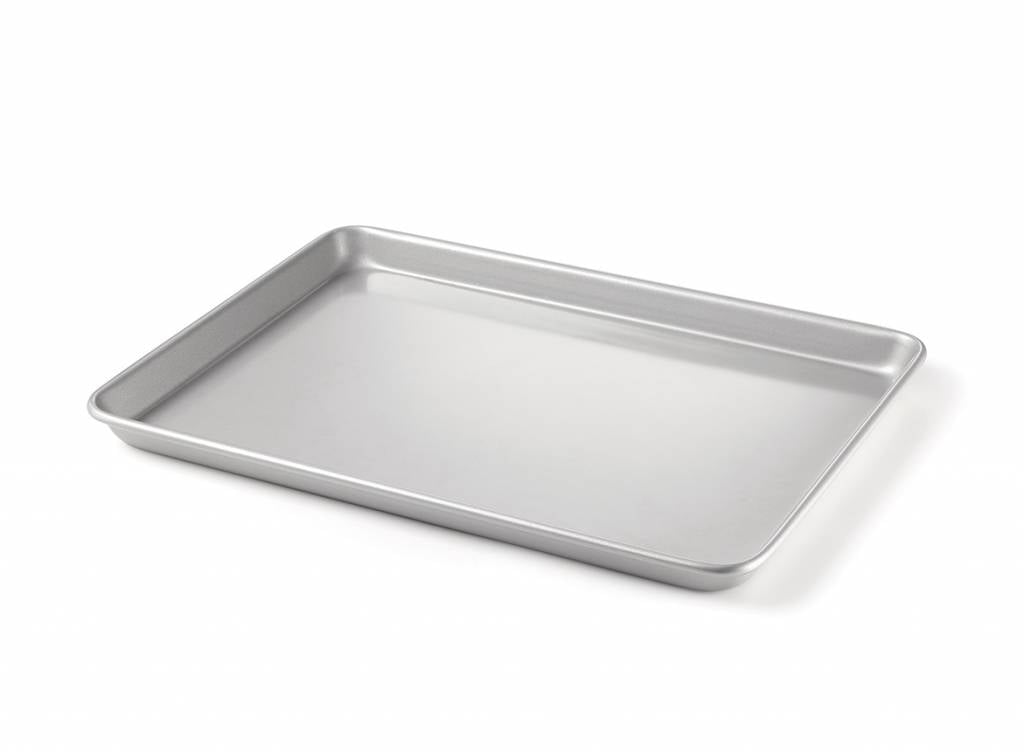 This must-have cooking accessory is perfect for baking cookies, pastries, meat or a whole meal making sheet pan dinner and getting the weeknight meal on the table fast.
25.99 $
SHOP NOW