Ingredients
Miso Caramel
Spiced Pears
Chocolate Pancakes
Toppings
Preparation
Miso Caramel
In a pot, bring the sugar and water to a boil. Cook without stirring until the mixture is golden. Remove from the heat. Gradually add the cream. Watch out for splattering.

Bring the mixture back to a boil just until smooth. Add the butter and mix until melted. Remove from the heat. Add the miso and whisk until smooth. Transfer to a bowl and let cool.
Spiced Pears
In a large skillet, combine the water, lemon juice, sugar, ginger, cinnamon and star anise. Bring to a boil just until the sugar has dissolved.

Meanwhile, on a work surface, peel the pears and cut in half lengthwise. Using a melon baller, remove the core from each pear half. Cut each pear half into four pieces lengthwise.

Add the pears to the hot syrup and simmer over medium heat for 8 minutes or until tender. Let cool in the syrup. Drain before serving (see note).
Chocolate Pancakes
In a large bowl, combine the flour, cocoa powder, half of the sugar, the baking powder, baking soda and salt. Set aside.

In a small bowl or in a measuring cup, combine the buttermilk with the melted butter and egg yolk. Set aside.

In a third bowl, whisk the egg white using an electric mixer until frothy. Gradually add the remaining sugar and whisk until semi-stiff peaks form.

Add the buttermilk mixture to the dry ingredients. Mix with a spatula just until the dry ingredients are moistened. Using a spatula, delicately fold in the meringue. Let the batter sit for 10 minutes.

In a large non-stick skillet or crepe pan brushed with butter, over medium-low heat, cook 3 to 4 pancakes at a time using 3 tbsp (45 ml) of the batter for each one, spreading them out slightly. Once the pancakes are nicely browned on one side and bubbles start to form on the uncooked surface, after about 3 minutes, gently flip them over with a spatula. Cook until the second side is golden and the pancakes are cooked through, about 1 minute.
Assembly
Serve the pancakes on plates. Top with the mascarpone and pears. Drizzle generously with the caramel. Sprinkle with almonds and sesame seeds.
Note
You can keep the pear cooking syrup in an airtight container in the refrigerator for up to 2 weeks. It is great in cocktails or poured over plain yogurt.
To help you with this recipe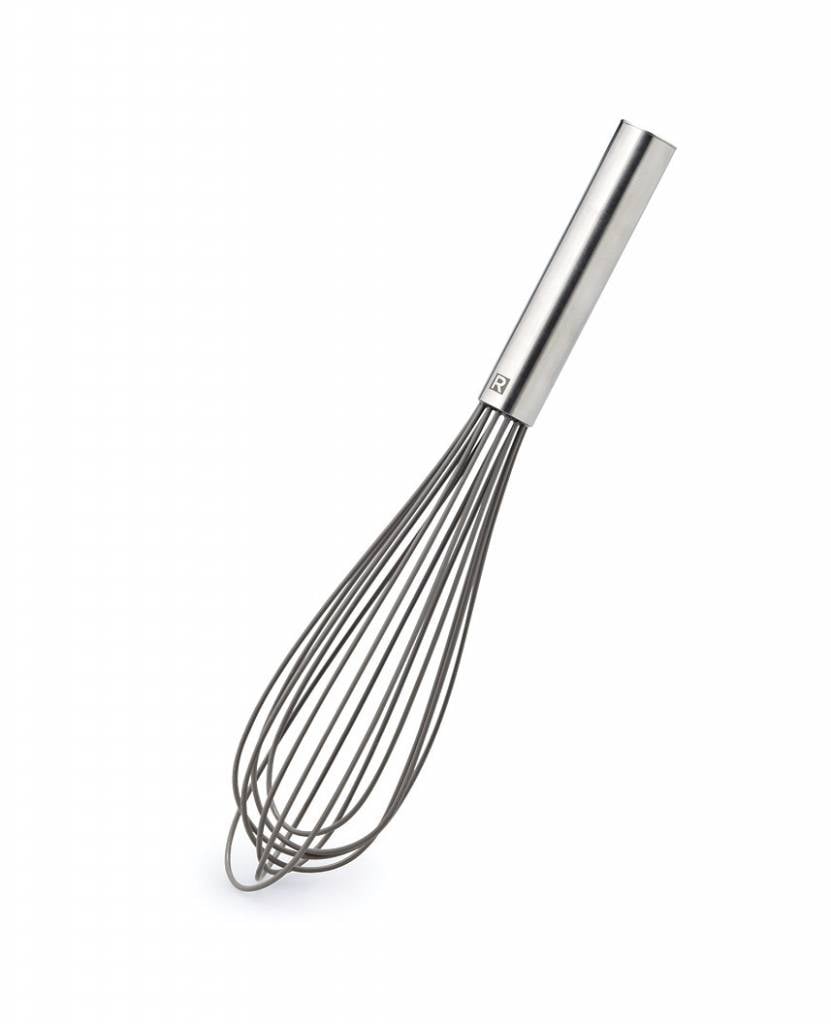 This silicone whisk allows you to whip cream, sauces and eggs efficiently.
12.49 $
SHOP NOW