There's nothing better than some pasta, some canned goods and a whole lot of ease! Enhance a basic tomato sauce by adding vodka, cream and grated Parmesan cheese for a touch of umami, then top it with a few basil leaves to add a bit of colour and freshness, and you've got yourself a creamy, delicious dish.
Preparation
In a pot of salted boiling water, cook the pasta until al dente. Set aside ½ cup (125 ml) of the pasta cooking water. Drain the pasta.

Meanwhile, in a large skillet over medium-high heat, soften the onion in the oil. Add the garlic and red pepper flakes. Cook for 1 minute while stirring. Add the tomatoes and tomato paste. Mix to combine. Cook just until the liquid from the tomatoes has evaporated. Add the vodka while stirring.

Add the reserved pasta cooking water to the sauce along with the cream and Parmesan. Mix until smooth. Season with salt and pepper. Add the pasta and stir to coat in the sauce.

Serve the pasta in bowls. Sprinkle with more Parmesan and basil leaves, if desired. Serve immediately.
To help you with this recipe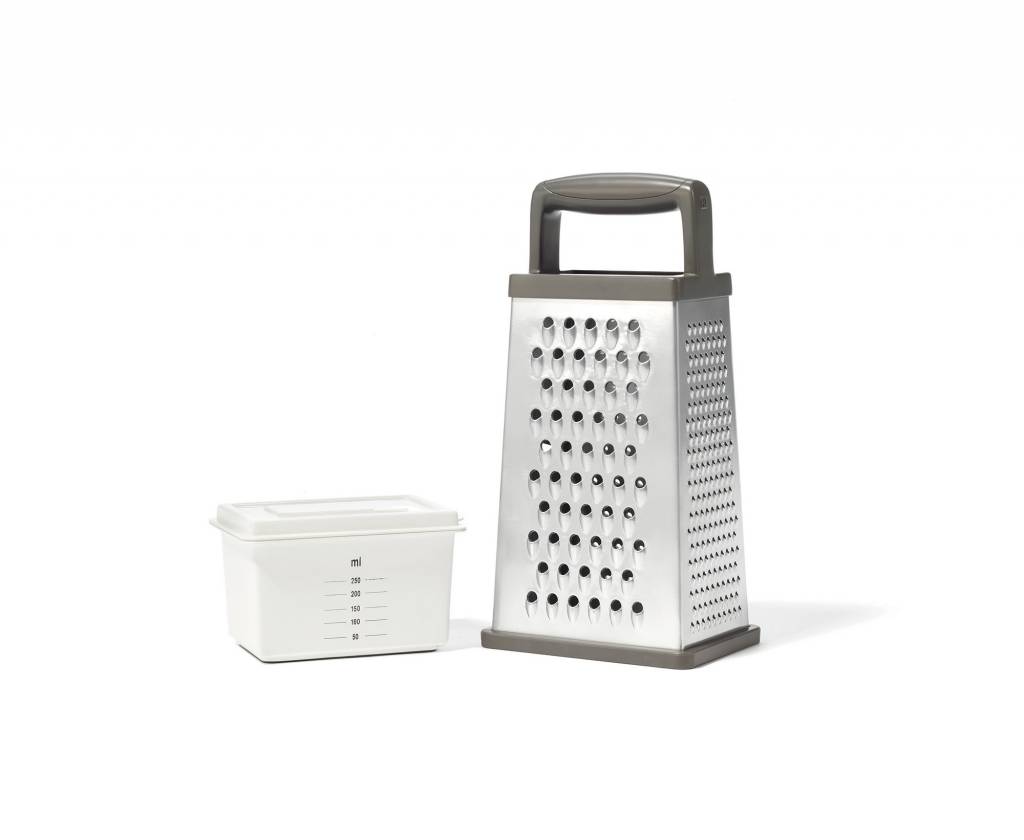 This 4-sided grater can do everything from zest lemons to grate potatoes. Its non-slip base provides comfort and stability. With the graduated container, freshly grated ingredients can be stored in the refrigerator.
29.99 $
SHOP NOW