Preparation
In a bowl, combine the flour, cocoa powder, baking soda and salt.

In another bowl, combine the butter, both sugars and oil with an electric mixer. Add the eggs and mix for 5 minutes. With the machine running on low speed, add the dry ingredients and 6 oz (170 g) of the dark chocolate.

Using a ¼-cup (60 ml) ice cream scoop, shape the dough into balls and place spaced out on a baking sheet lined with a silicone mat or parchment paper. Top the cookies with the remaining chopped chocolate. Refrigerate for 2 hours or freeze at this point, if desired (see notes).

With the rack in the middle position, preheat the oven to 375°F (190°C). Line a second baking sheet with a silicone mat or parchment paper.

Arrange half of the cookies on the second baking sheet, evenly spacing them out.

Bake one sheet at a time for 8 minutes or until the cookies are cooked on the outside but still soft at the centre, rotating the baking sheet halfway through. Remove from the oven and immediately top each cookie with a pinch of fleur de sel, if desired. Let cool completely.
Note
Refrigerating the cookies for 2 hours helps to firm up the butter so that the cookies do not spread while they bake.
If you are not in a hurry, refrigerate the dough for at least 12 hours before baking. This will allow the dry ingredients to better absorb the humidity of the eggs and fats, giving the cookies an even better texture.
Once the cookies have frozen, transfer them to an airtight container. They will keep for 3 months. You can bake them from frozen by adding 4 to 6 minutes to the baking time for a total of 12 to 14 minutes.
To help you with this recipe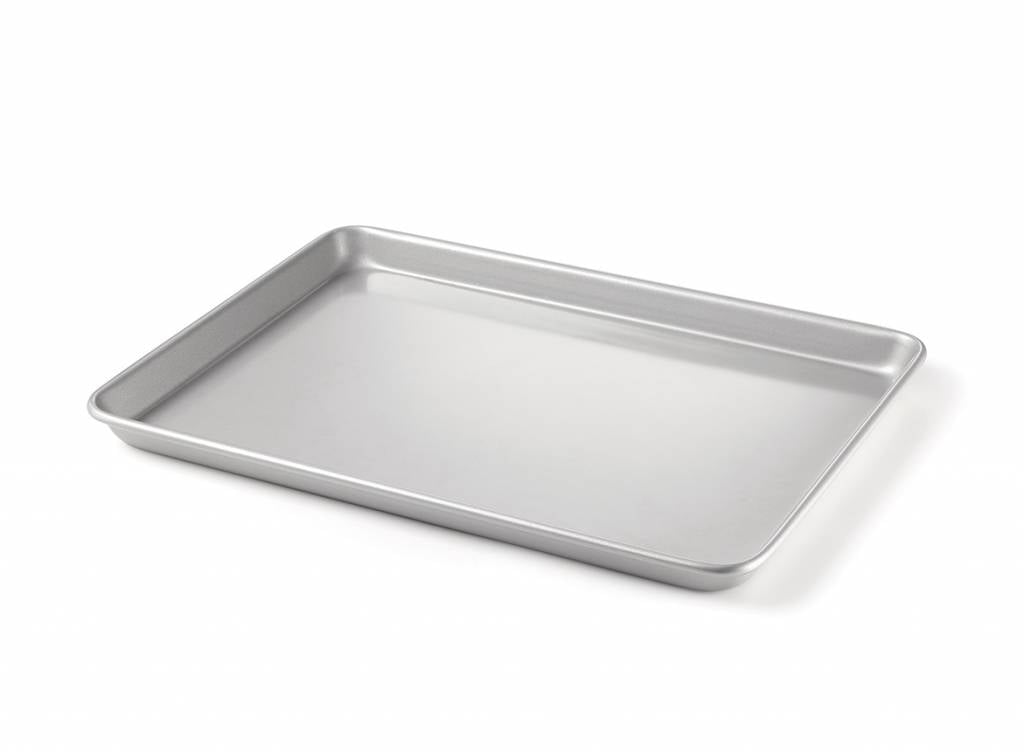 This must-have cooking accessory is perfect for baking cookies, pastries, meat or a whole meal making sheet pan dinner and getting the weeknight meal on the table fast.
25.99 $
SHOP NOW