Preparation
Place the potatoes in a pot. Cover with cold water and season with salt. Bring to a boil. Simmer for 15 minutes or until tender. Drain. Return to the pot. Over medium heat, dry out the potatoes for 1 minute while stirring. Remove from the heat.

Using a potato masher, purée the potatoes with 2 tbsp of the butter. Add the hot milk while stirring. Season with salt and pepper. Keep warm.

With the rack in the middle position, preheat the oven to 425°F (220°C).

Meanwhile, in a skillet over medium heat, soften the corn and green onions in 2 tbsp of the butter, stirring, for 2 minutes.

Add the corn mixture to the mashed potatoes. Mix well. Transfer into an 8-inch (20 cm) ovenproof square dish. Using a fork, trace lines in the surface of the mashed potatoes.

In a bowl, combine the remaining butter and harissa. Melt in the microwave oven. Mix well. Using a pastry brush, cover the surface of the mashed potatoes with the harissa butter.

Brown in the oven for 5 minutes. Serve immediately.
To help you with this recipe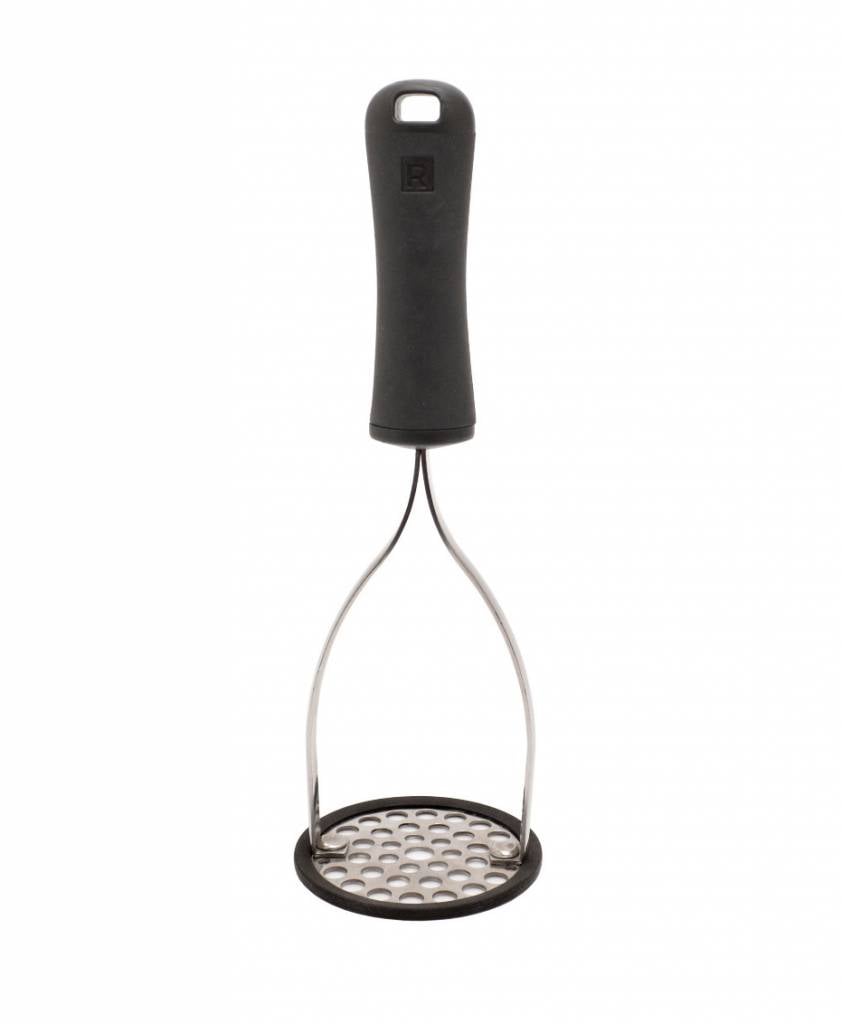 This stainless steel potato masher can be used directly into your non-stick cooking pots without scratching thanks to its silicone rim. Ultra-resistant, it can withstand temperatures up to 230 °C/446 °F.
26.99 $
SHOP NOW