Preparation
With the rack in the middle position, preheat the oven to 350°F (180°C). Line the bottom of an 8-inch (20 cm) springform pan with removable bottom with parchment paper. Butter the bottom and sides of the pan. Sprinkle the sides with sugar.

In a bowl, sift together the flour, cornstarch and salt.

In a large bowl, whisk the egg yolks, whole egg, sugar and lemon zest with an electric mixer until light and fluffy, about 2 minutes. With the machine running on low speed, add the dry ingredients. Set aside.

In a third bowl, whisk the egg whites with an electric mixer until soft peaks form.

Using a spatula, delicately fold the egg whites into the egg yolk mixture. Spread out in the prepared pan.

Bake for 35 to 40 minutes or until a toothpick inserted in the centre of the cake comes out clean. Let cool completely on a wire rack, about 1 hour. Unmould. Sprinkle with icing sugar, if desired.
Note
You can play with the flavour of the cake by replacing the lemon zest with other citrus zest (such as orange, lime, grapefruit) or by adding vanilla or orange blossom water to the batter.
To help you with this recipe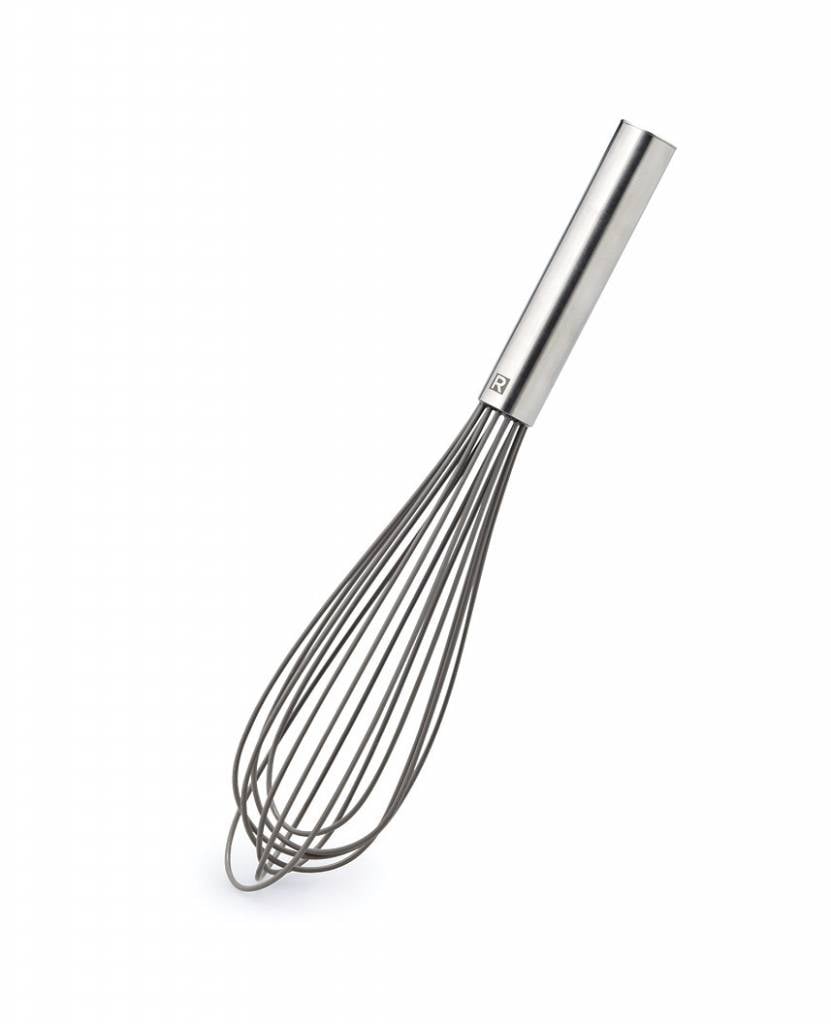 This silicone whisk allows you to whip cream, sauces and eggs efficiently.
12.49 $
SHOP NOW