Ingredients
Cookies
Decoration (optional)
Preparation
Cookies
In a bowl, combine the flour and salt.

In another bowl, cream the butter, maple sugar and sweet clover extract with an electric mixer. Add the egg yolk and mix well. With the machine running on low speed, add the dry ingredients until the dough starts to come together. Remove from the bowl and shape into a disc using your hands. Cover in plastic wrap and refrigerate for 1 hour.

On a floured work surface, roll out the dough until ½ inch (1 cm) thick. Using a 1 ½-inch (4 cm) round cookie cutter, cut out the cookies. Repeat with the dough scraps. Spread the cookies out on a baking sheet lined with a silicone mat or parchment paper. Refrigerate for 30 minutes or freeze at this point, if desired (see note).

With the rack in the middle position, preheat the oven to 350°F (180°C).

Bake for 10 to 12 minutes or until the bottoms and sides of the cookies are lightly browned. Let cool completely on the baking sheet, about 1 hour.
Assembly (optional)
In a small bowl, whisk the egg white and sugar with a fork.

Using a pastry brush, coat the top of a cookie with the egg white mixture. Add a pressed or fresh flower. Brush with more of the egg white mixture to ensure that the flower sticks to the cookie. Repeat with the remaining cookies.

Return the cookies to the oven for 3 minutes to dry out the egg white. The cookies will keep for 1 week in an airtight container at room temperature.
Note
Sweet clover essence is our northern vanilla! It smells similar to vanilla, with additional notes of almond, praline and hay. Sweet clover extract is available in most gourmet food shops and Boutique RICARDO locations.
Once the cookies have frozen, transfer them to an airtight container. They will keep for 3 months. You can bake them from frozen by adding 2 to 3 minutes for a total of 12 to 15 minutes.
To help you with this recipe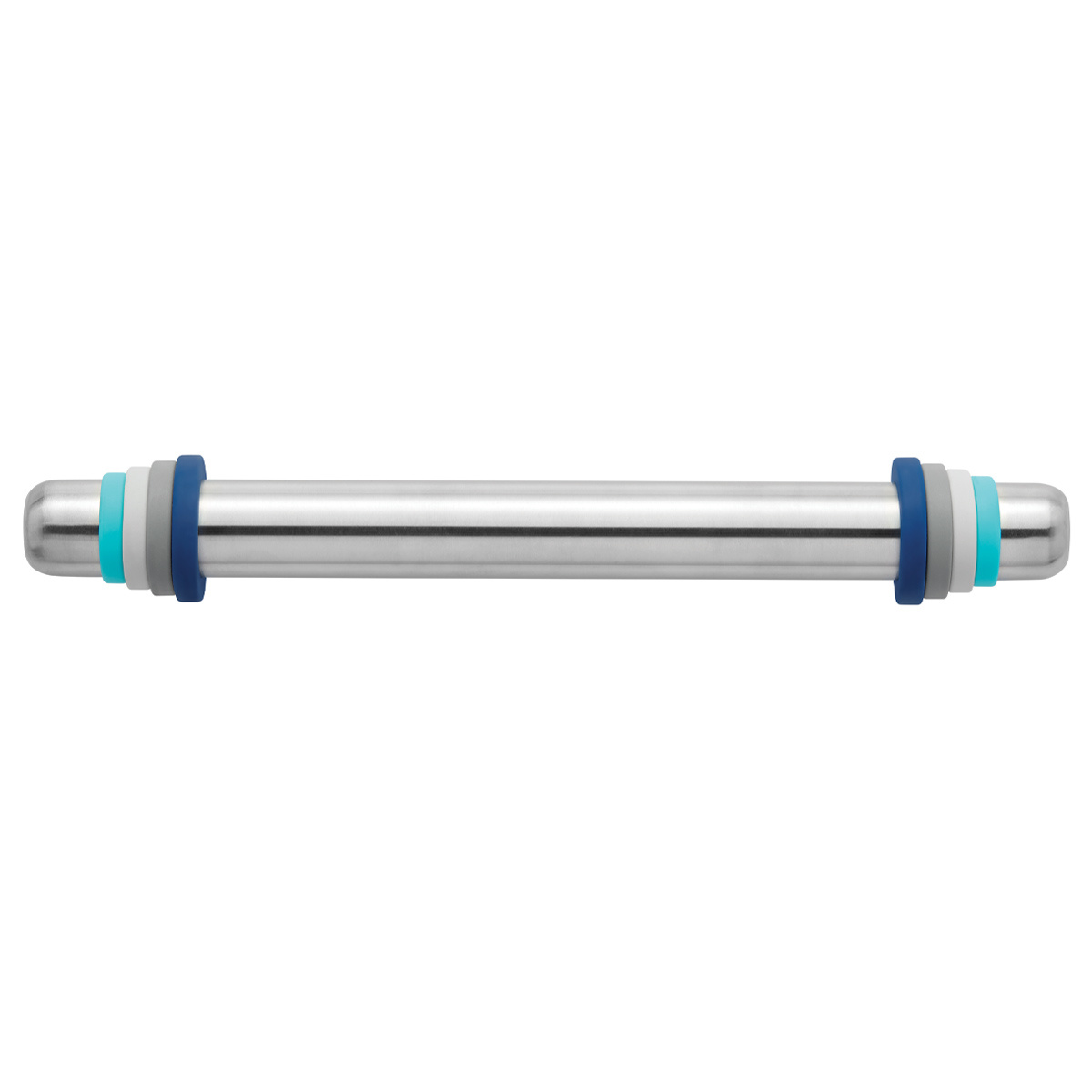 This rolling pin has a smooth and non-stick stainless steel surface. It can be chilled beforehand in the freezer, making it easier to work with the dough. Removable silicone discs slide easily onto the pin to help roll out your preferred pastry thickness.
24.99 $
SHOP NOW