Ingredients
Graham Cracker Crumble
Paletas
Swiss Meringue
Preparation
Graham Cracker Crumble
With the rack in the middle position, preheat the oven to 350°F (180°C). Line a baking sheet with a silicone mat or parchment paper.

In a bowl, combine all of the ingredients. Spread out on the baking sheet. Bake for 6 minutes, stirring halfway through, or until the crumble is cooked. Let cool for 15 minutes.
Paletas
In a small bowl, sprinkle the gelatin over the water. Let bloom for 5 minutes.

Add ¼ cup (60 ml) of the lemon juice to the gelatine mixture and heat in the microwave oven 30 seconds at a time until the gelatin has completely dissolved.

In a bowl, whisk together the condensed milk, lemon zest, remaining lemon juice and the sour cream until smooth. Add the gelatin mixture.

Pour the mixture into a popsicle mould, leaving ½ inch (1 cm) space at the top of each cavity. Cover with the crumble, pressing down lightly, and insert a popsicle stick into the centre of each paleta.
Freeze for 6 hours or until firm. To unmould the paletas, run the bottom of the mould under warm water. If the paletas are melting too quickly once unmoulded, place on a baking sheet lined with parchment paper and freeze for 15 minutes before topping with the meringue.
Swiss Meringue (see note)
In a bowl placed over a pot of simmering water, heat the sugar and egg whites while stirring just until the sugar has dissolved. Remove the bowl from the pot. Whisk the egg mixture with an electric mixer until stiff peaks form.

Using a small spatula, cover 1 side of each paleta with the meringue. Using a small kitchen torch, caramelize the meringue. Serve immediately.
Note
The Meyer lemon is a variety of lemon that is more fragrant and less acidic than the common lemon that we all know. It has a rounder shape, and its rind is a deep yellow, light orange colour.
The paletas are just as delicious without the meringue topping.
To help you with this recipe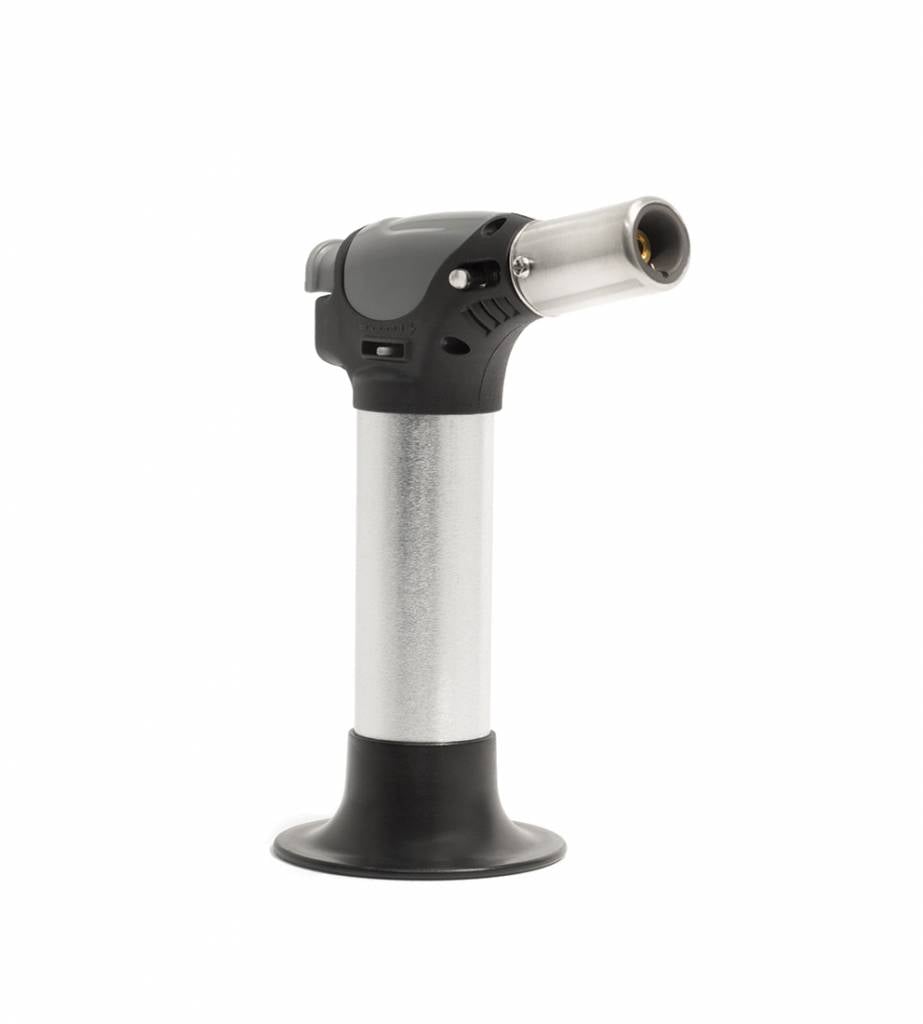 This culinary torch is as tiny as it is powerful. It is perfect for giving the final touch to crème brûlée or lemon meringue pie and can even be used to grill tataki. The torch is equipped with a safety lock and is compact and easy to store.
42.99 $
SHOP NOW