Ingredients
Apple Dressing
Carpaccio
Preparation
Apple Dressing
In a bowl, combine all of the ingredients. Season with salt and pepper.
Carpaccio
Line the bottom of four plates with the daikon slices.

Drizzle with the dressing. Top with the radish, smoked salmon, crème fraîche, hazelnuts and dill.
Note
You can use either white or purple daikon; the taste is the same. To enhance the presentation of this dish, roll up the smoked salmon slices or form them into rosettes
To help you with this recipe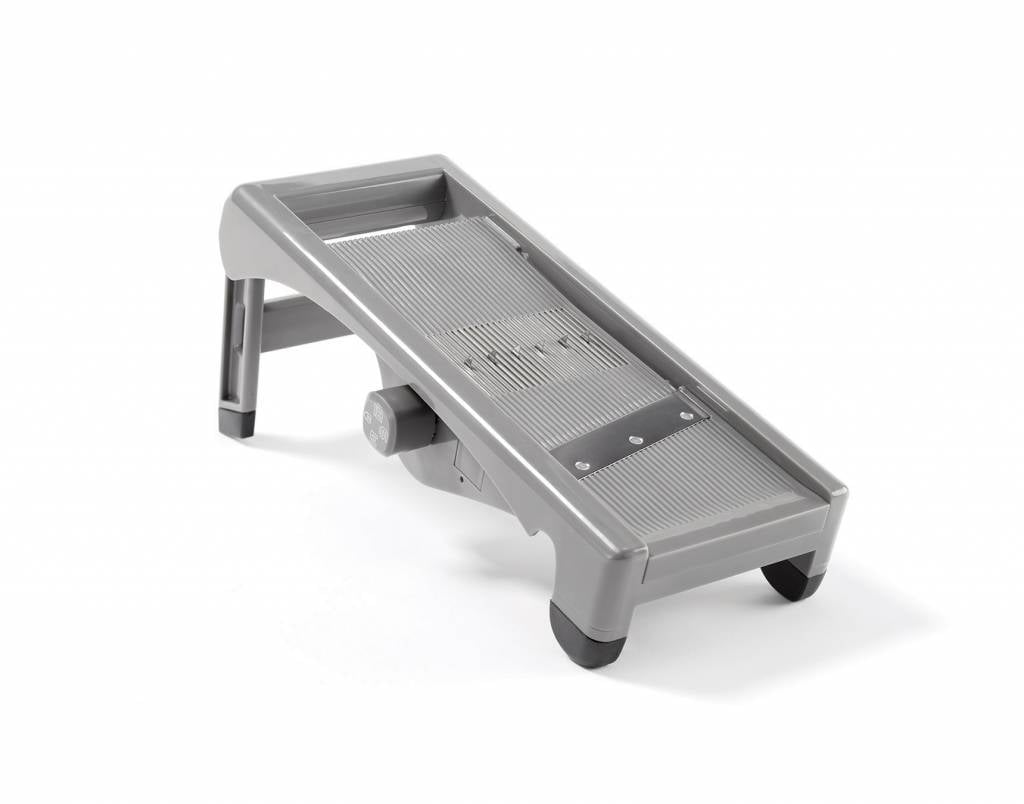 This mandolin has three different size blades that allow for rapidly and safely julienning or thinly slicing vegetables like beets, for example.
39.99 $
SHOP NOW