Preparation
Pour the milk into a large pot and warm over medium heat until it reaches 194°F (90°C), stirring often. Pour in the lime juice and stir gently until the mixture starts to separate and curdle. Remove from the heat. Cover and let sit for 30 minutes.

Line a strainer or large sieve with a thin, clean dishcloth or 3 layers of cheesecloth. Place over a large bowl.

Using a ladle, carefully transfer the curdled milk into the strainer, leaving the liquid in the pot. Sprinkle the curd with the salt. Mix. Let drain for 30 minutes.

Seal the dishcloth around the curd and gently squeeze over the pot to remove any excess liquid. Leaving the curd in the dishcloth, place on a plate and refrigerate for 2 hours before unwrapping. Refrigerate the liquid in an airtight container for another use, if desired (see note).
Note
After removing the curd from the pot, there will be quite a bit of liquid left over. This liquid can be reused to cook rice or in any recipe that calls for buttermilk.
To help you with this recipe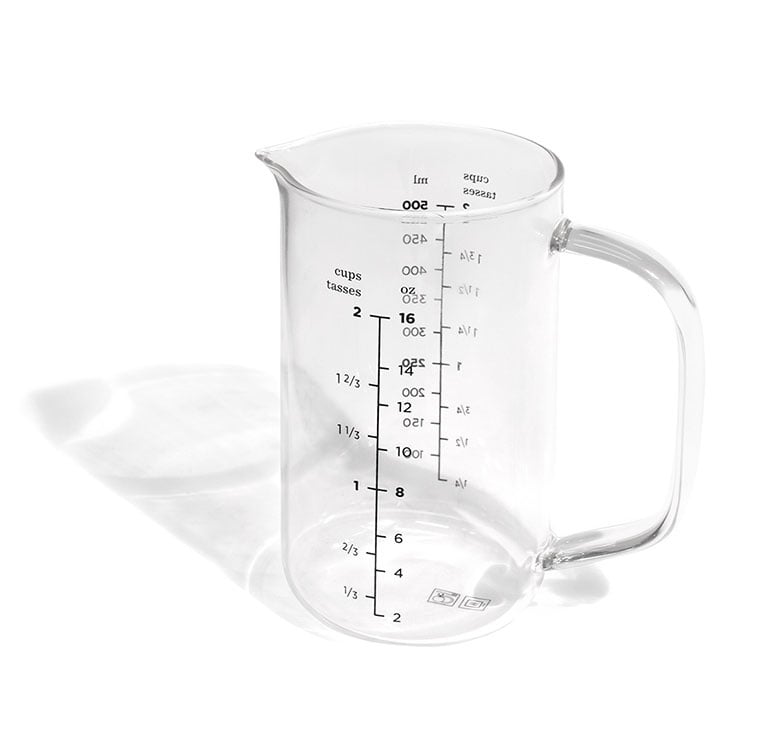 This glass 2-cup (0.5 litre) measuring cup lets you accurately measure both dry and liquid ingredients. Measures are easy to read, and the pouring spout helps to avoid spillage.
14.99 $
SHOP NOW