Ingredients
Cantaloupe Juice and Flower
Cocktail
Preparation
Cantaloupe Juice and Flower
On a work surface, peel the cantaloupe half and remove the seeds. Using a vegetable peeler, remove two long ribbons from the cantaloupe to make the flower garnish. Cut the remaining cantaloupe into cubes.

In a blender, purée the cantaloupe cubes until smooth. Strain trough a fine sieve, without pressing on the pulp, to extract the juice. Compost the pulp.

Roll the cantaloupe ribbons one around the other to form a flower shape. Thread a toothpick through the flower to hold it in place. Place the lemon zest in the centre of the flower.
Cocktail
In a shaker, vigorously mix half of the ice cubes with the remaining ingredients for 15 seconds. Strain into a tall, stemmed glass filled with the remaining ice cubes. Garnish with the cantaloupe flower, balancing the toothpick on the rim of the glass.
Note
Depending on the size of the cantaloupe, you may obtain enough juice to make a second cocktail.
To help you with this recipe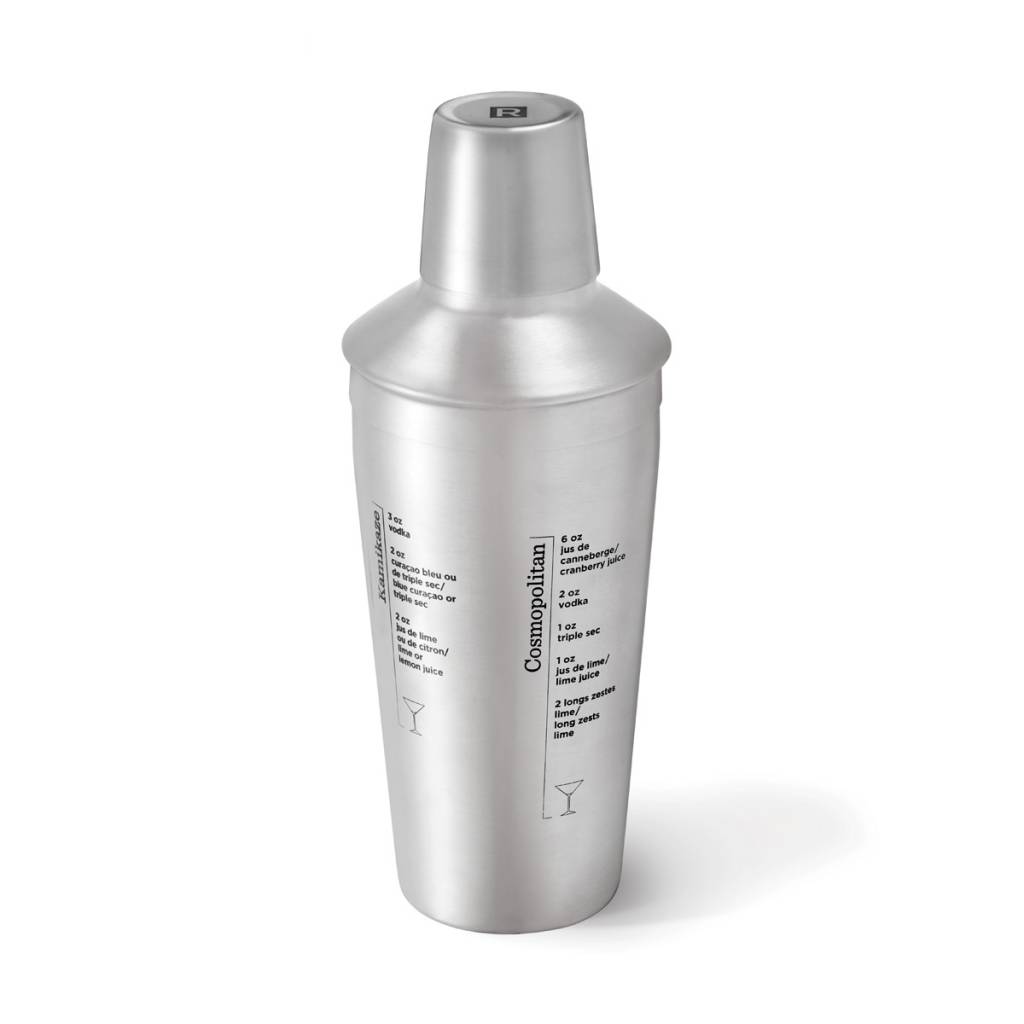 This 950 ml RICARDO shaker lets you make two cocktails at once. It features an integrated strainer that easily filters large ingredients while letting smaller ones pass through, for great cocktails full of texture and flavour. Bonus: 5 of Ricardo's favourite cocktail recipes are engraved on the outer surface of the mixer!
29.99 $
SHOP NOW