Preparation
Broth
In a large pot over high heat, brown the pork in the oil. Deglaze with the soy sauce and mirin. Add the vegetables, broth and water. Bring to a boil. Simmer over low heat for 2 hours 30 minutes or until the meat is tender.

Remove the meat from the pot. On a work surface, trim any excess fat and slice the meat. Keep warm.

Strain the broth through a sieve. Compost the vegetables. Dissolve the miso in the hot broth without letting the liquid boil. Set aside.
Ramen
Meanwhile, in a pot of lightly salted water, cook the noodles until al dente, about 4 to 5 minutes. Drain and quickly rinse.

Serve the noodles in bowls and cover with the hot broth. Garnish each portion with carrot and daikon spirals, watercress, pork and egg. Sprinkle with the chili powder.
Note
For soft-boiled eggs with a slightly runny yolk, cook the eggs in a pot of boiling water for 7 minutes. Rinse quickly under cold water. Peel the eggs and let cool in 2 tbsp (30 ml) soy sauce to add flavour and colour.
To help you with this recipe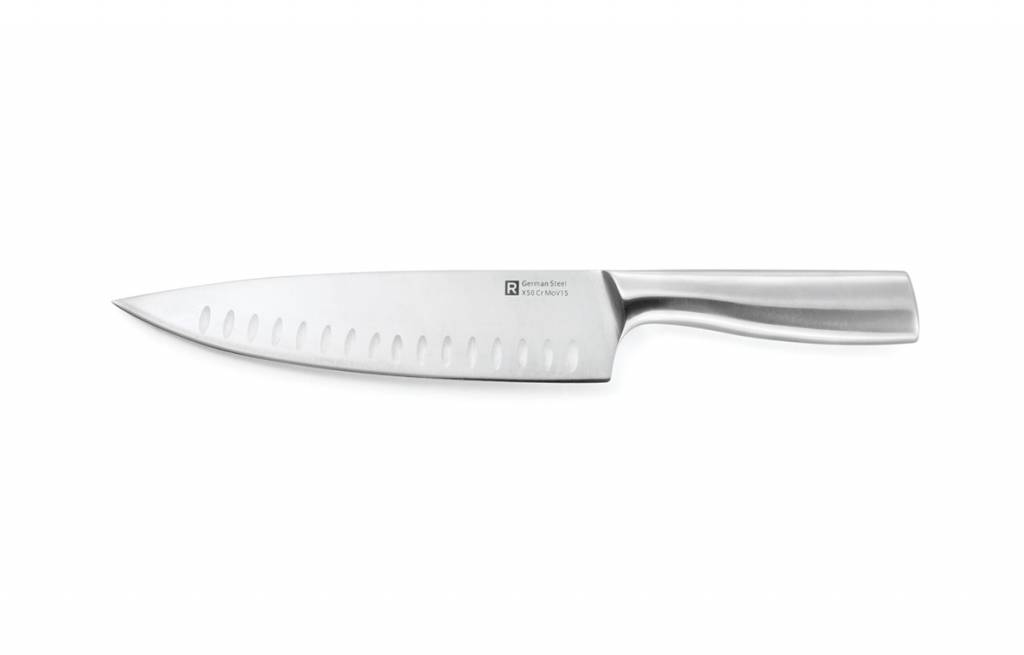 This chef's knife was designed by RICARDO's Test Kitchen staff. Its weight and ergonomic handle are perfectly balanced. The sharp blade provides perfect cuts, while its bevelled grooves ensure meat will not stick to it.
54.99 $
SHOP NOW