Preparation
With the rack in the lowest position, preheat the oven to 200 °C (400 °F).

In a large pan, bring the milk, cream, onion, and garlic to a boil. Simmer gently for about 5 minutes. Remove the onion and garlic. Add the potatoes and salt. Bring to a boil and simmer very gently for about 15 minutes, stirring gently several times. Stir in the cheese and adjust the seasoning.

Spoon into a 23-cm (9-inch) square pan or 28 x 20-cm (11 x 8-inch) rectangular baking dish. Bake for about 50 minutes or until the potatoes are tender and golden brown. Let stand for about 15 minutes before serving. It will be easier to cut and serve the gratin.

Serve and season with pepper. Serve with a tangy green salad and roasted meat (turkey, roast beef, veal, or pork).
To help you with this recipe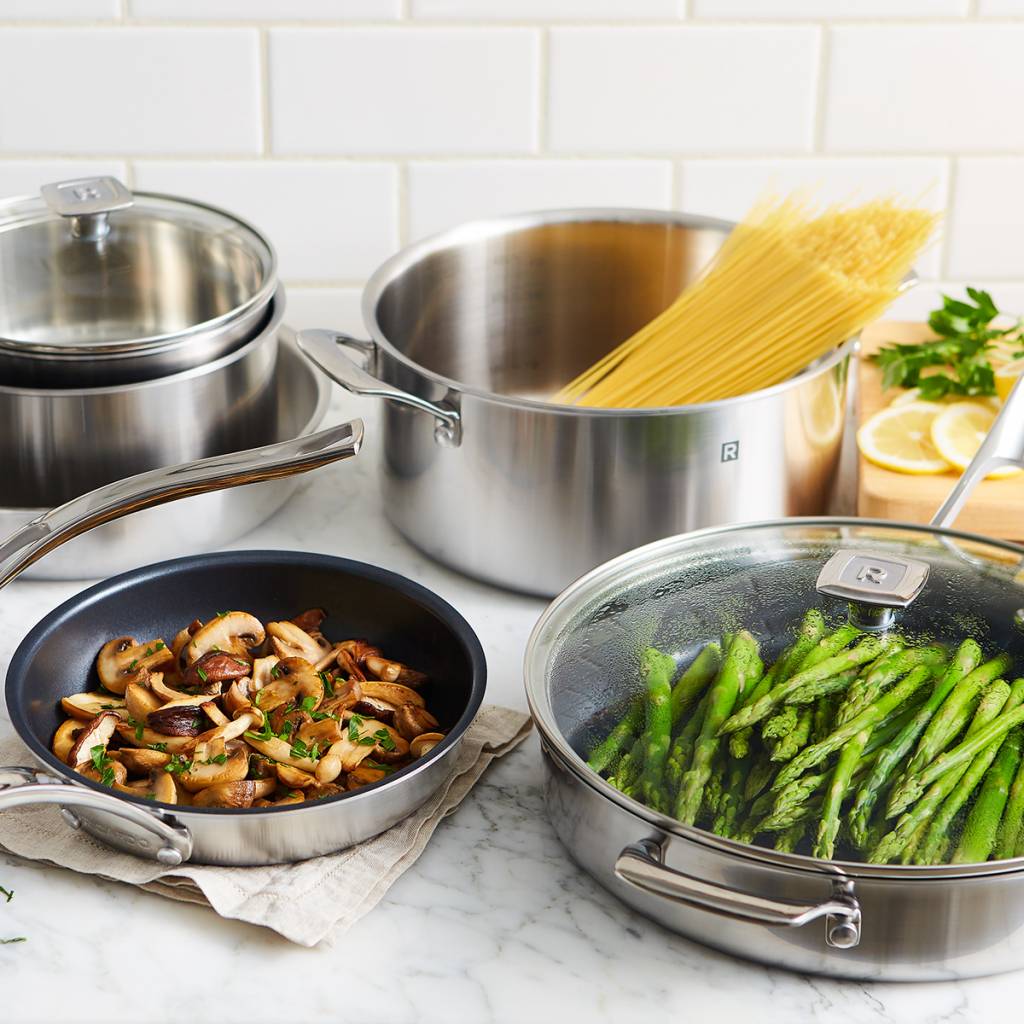 This RICARDO stainless steel cookware set would make any professional chef proud and will last a lifetime.
319.99 $
SHOP NOW