Preparation
Horseradish Mayonnaise
In a bowl, combine all the ingredients. Refrigerate until ready to serve.
Fish Cakes
Place the potatoes and garlic in a pot. Cover with cold water. Season with salt. Bring to a boil and simmer for 25 minutes or until the potatoes are tender. Drain. Return to the pot. Using a potato masher, purée the potatoes and garlic. Set aside.

In a large skillet over medium heat, soften the leek in 3 tbsp (40 g) of the butter for 3 minutes. Add the fish and cook, stirring frequently, until cooked through and flaky. Season with salt and pepper.

Using a spatula, mix the fish mixture into the mashed potatoes. Adjust the seasoning. Transfer to a bowl. Cover and refrigerate until cooled.

Place the bread crumbs in a shallow bowl.

Shape the fish mixture into 12 patties of about 1/3 cup (75 ml) each. Press the patties into the breadcrumbs to coat.

In a large non-stick skillet over medium heat, brown half the patties at a time in the remaining butter and oil for about 3 minutes per side or until golden brown. Serve with the horseradish mayonnaise.
To help you with this recipe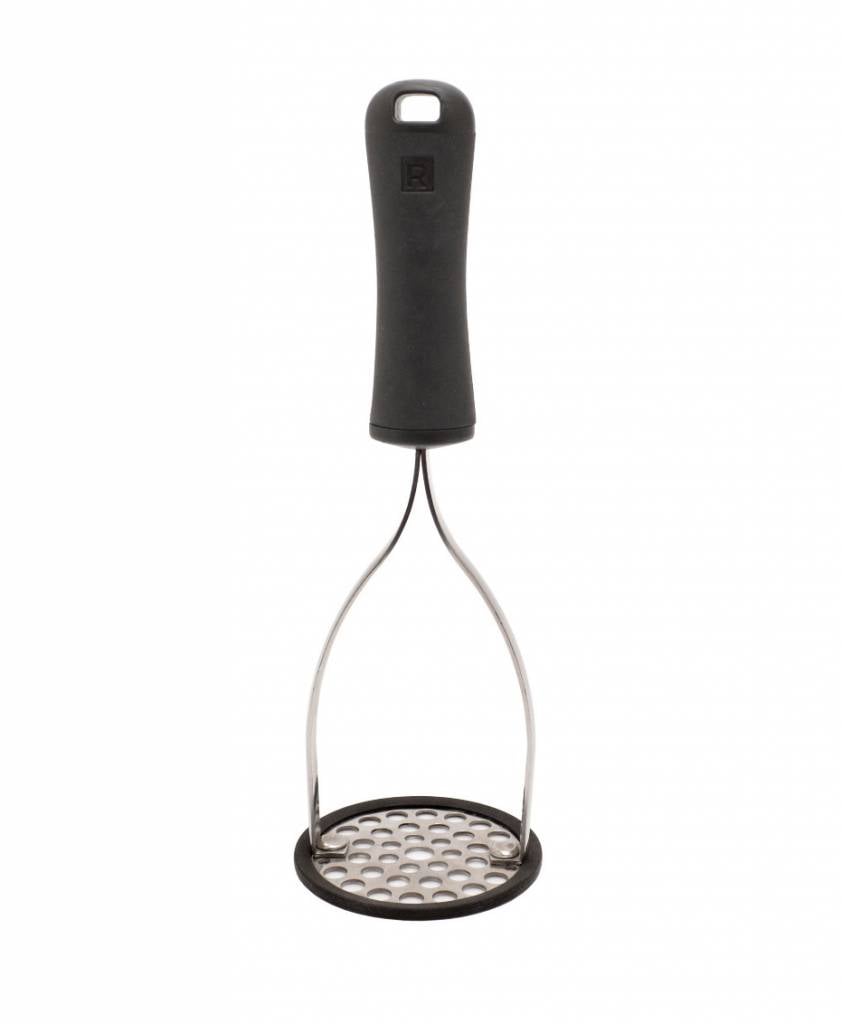 This stainless steel potato masher can be used directly into your non-stick cooking pots without scratching thanks to its silicone rim. Ultra-resistant, it can withstand temperatures up to 230 °C/446 °F.
26.99 $
SHOP NOW