Preparation
In a large saucepan, brown the sausage meat in the oil, crumbling it with a wooden spoon. Set aside in a bowl.

In the same saucepan, soften the onions, carrots, celery, and garlic. Add oil, if needed. Season with salt and pepper. Add the tomato paste and cook for 1 minute over high heat.

Place the sausage back in the saucepan and add the remaining ingredients. Bring to a boil and simmer gently, stirring and scraping the bottom of the pan regularly, for about 3 hours and 30 minutes or until the rib meat falls easily from the bone.

Remove the ribs from the sauce and let cool on a plate. Remove the bones from the ribs and put the meat back in the sauce. Adjust the seasoning. Let cool and freeze.
Note
Slow cooker If you have a slow cooker with a 6-quart (5.6-litre) capacity, you can cook the sauce at low temperature for 8 hours, leaving out the broth. For a smaller slow cooker, about 4-quarts (3.8-litres) cut the recipe by half. The cooking time will be approximately 5 hours and 30 minutes.
To help you with this recipe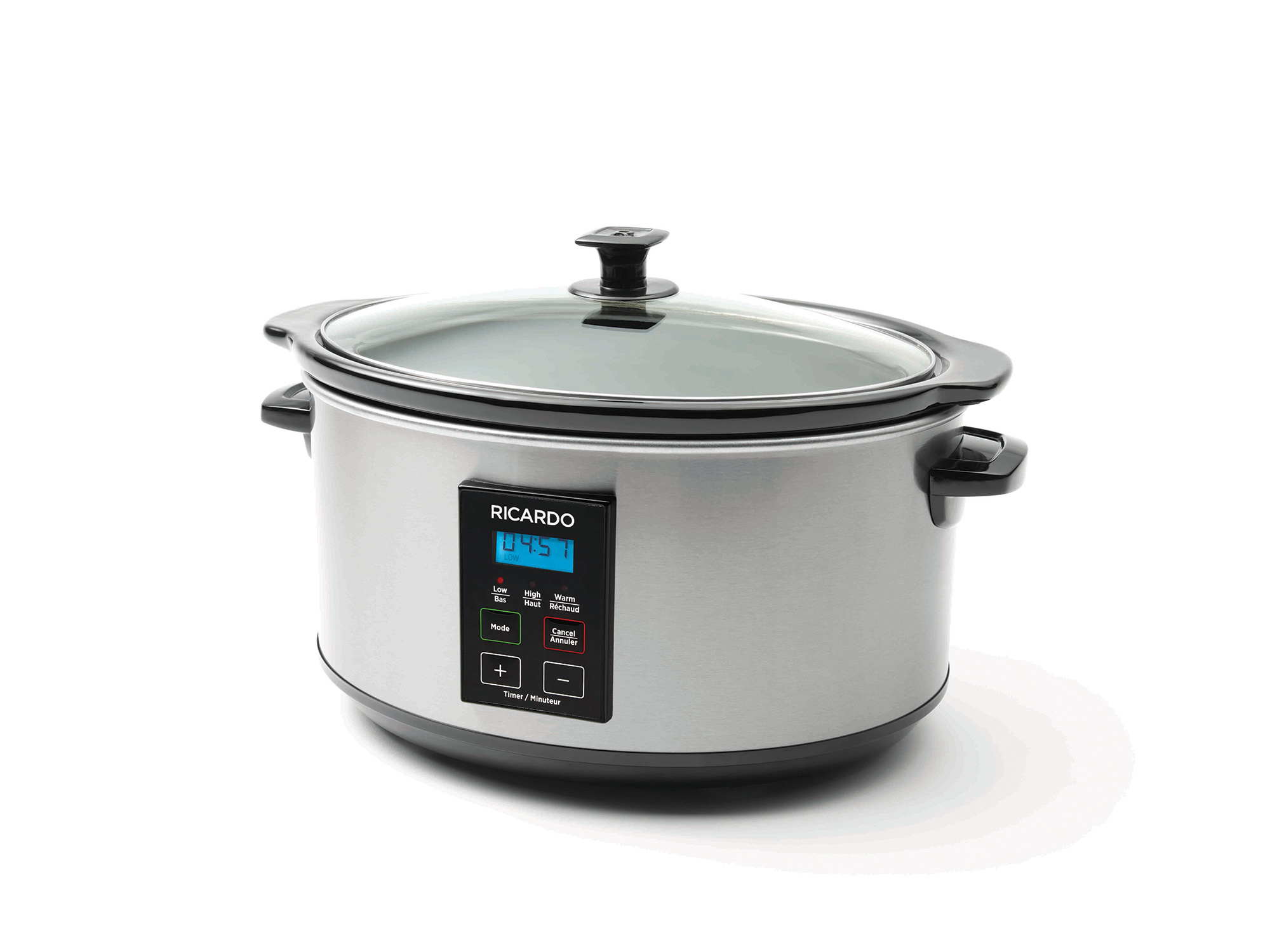 This slow cooker is the must-have kitchen appliance for every busy family. The size of this slow cooker is perfectly adapted to RICARDO recipes.
69.99 $
SHOP NOW