Ingredients
Stewed Vegetables
Couscous
Preparation
Stewed Vegetables
In a large skillet over medium-high heat, brown the onions in the oil. Add the garlic and spices and cook for 1 minute. Transfer to the slow cooker and add the remaining ingredients except for the cilantro. Stir well. Season with salt and pepper. Cover and cook on High for 5 hours.
Couscous
At the last moment, stir the cilantro into the stew. Remove 2 1/2 cups (625 ml) of hot broth from the slow cooker and pour into a bowl. Stir in the couscous and oil. Cover and let rest for 5 minutes. Fluff the couscous with a fork.

If the slow cooker has been on Warm, microwave the broth for a few minutes until hot before adding the couscous (the couscous will not cook in warm broth). Serve the couscous with the vegetables and chickpeas.
To help you with this recipe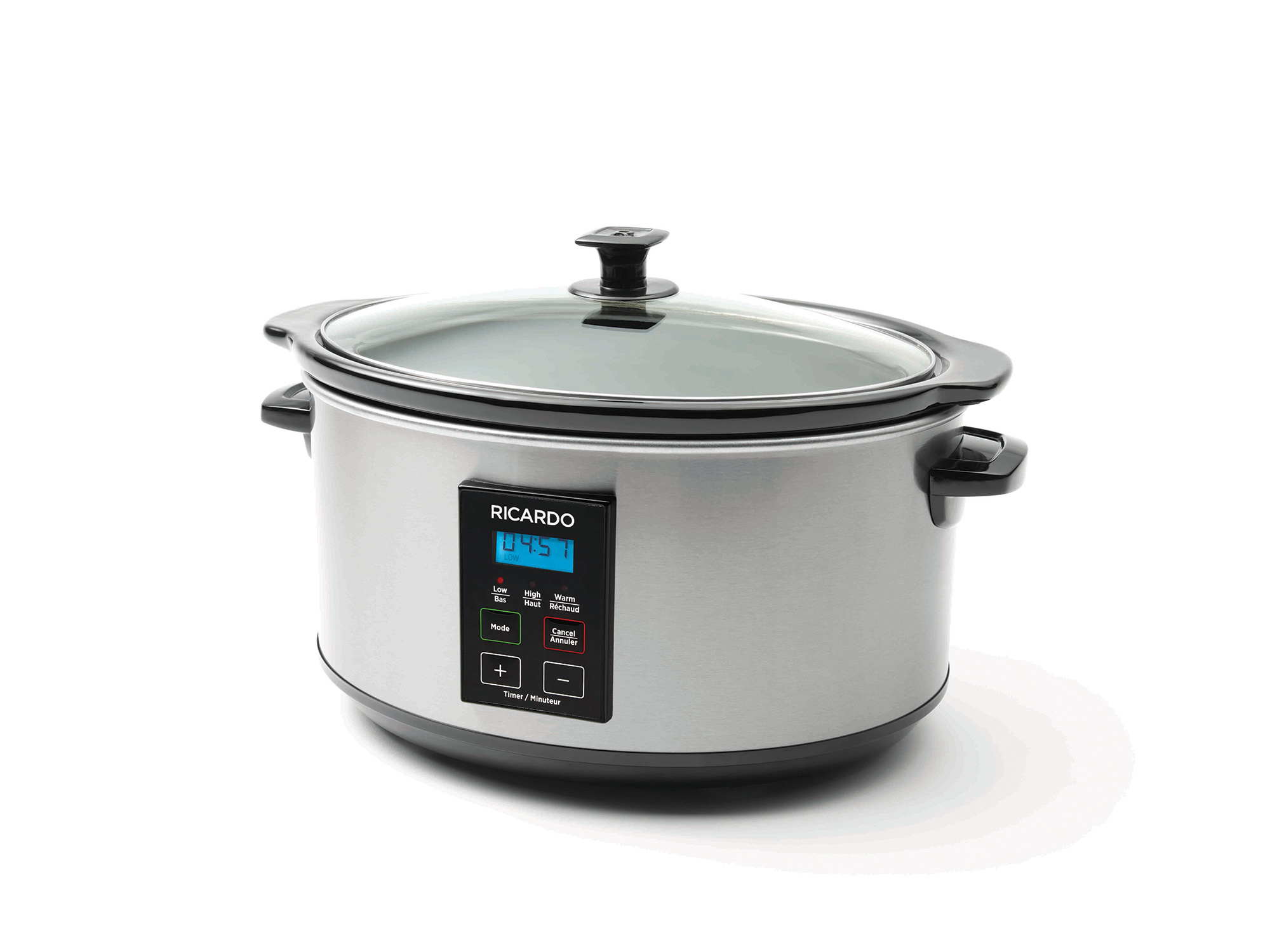 This slow cooker is the must-have kitchen appliance for every busy family. The size of this slow cooker is perfectly adapted to RICARDO recipes.
69.99 $
SHOP NOW